Against the backdrop of the Eighteen Session of the Conference of Parties (COP18) to the United Nations Framework Convention on Climate Change (UNFCCC) that commences today in Doha, Qatar, environment activists across Nigeria a couple of weeks ago embarked upon a series of activities to commemorate the 2012 Global Week of Action for Climate Justice. The climax of the activities was the official launch of Nigerian Climate and Sustainable Development Network (NCSDN) on November 17, 2012.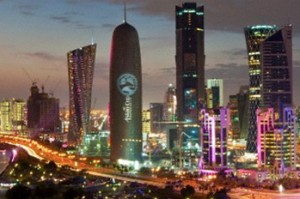 The Nigerian Climate and Sustainable Development Network (NCSDN) is a national coalition of civil society organisations, private sectors, media, indigenous people and individuals in Nigeria brought together by a common agenda of promoting and advocating for climate related and equity based initiatives for sustainable development. NCSDN is an affiliate of Pan Africa Climate Justice Alliance (PACJA).
Samson Samuel Ogallah, National Network Coordinator, NCSDN/PACJA in Nigeria, listed other activities during the launch to include Pre-COP 18 CSOs workshop, media campaign and press conference.
In an address during the event, Coordinator of PACJA, Mithika Mwenda from Nairobi in Kenya, called on NCSDN to unite and speak with one voice ahead Doha for COP 18, in the light of the vulnerability of the African continent to the impacts of climate change.
He applauded the decision of NCSDN to adopt and endorse the African CSO position for COP 18 that was launched by PACJA on October 23, 2012 in Addis Ababa, Ethiopia.
Ogallah said the outcomes to be agreed at COP18 in Doha must ensure that developed countries address their historical responsibilities and pay their climate debt, while implementing the Kyoto Protocol and Climate Convention through the Bali Action Plan.
"Africa can no longer wait especially now that evidence of climate change has become a reality on the continent. Our rivers are drying up, arable farmlands shrinking by the day, flood ravaging rural and urban communities, drought and desert encroachment are now more visible, season shift and changes, disease outbreaks etc all these bedevilling our dear continent. Look into the eyes of an African child and you see hunger, even as women and children trek longer distances in search of water. It is unfair and unjust that Africans who lived for centuries in harmony with Mother Earth, contributing the least to GHG, now suffer a crisis they did not cause and bearing the burden of climate change. We do not have another planet so it is Climate Justice NOW or NEVER!" Ogallah declared.