Conservationists have underlined the need to take practical action aimed at curbing sea level rise and save the environment.
At a recent gathering (the 2014 Fauna and Flora Fancy Dress Competitions) in Lagos to observe the World Environment Day, they underscored the importance of joining the Nigerian Conservation Foundation (NCF) and other groups' effort on climate change enlightenment campaign aimed at sensitising Nigerians, particularly women and children, who are the most vulnerable groups to climate change and its attendant impact.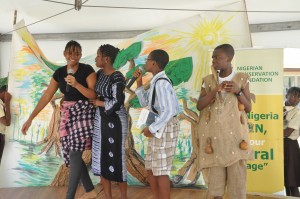 The WED 2014 has "Raise your voice, not the sea level" as its theme, which aimed at encouraging global awareness and action for the environment and curbing attitudes that will increase the sea level.
A conservationists, Desmond Majekodunmi, said that the low-lying nature of much of the coastal parts of Nigeria due to its natural geological setting constitutes a natural threat to the environment. Generally, rising to less than five metres above sea level, these coastal regions are prone to flooding even with minimal rise in sea level.
"Nigeria lies in the middle latitudes in the Gulf of Guinea. It is therefore characterised by generally high and strong wave systems which have more destructive impacts on the shoreline and constantly causing shoreline erosion. So, we must not add to the problem through our action hence, the need to create awareness on danger of rising sea level."
Executive Director of the NCF, Alade Adeleke, stressed the need to develop strategic plans which emphasise the importance, not only of recognising children as key stakeholders in the policy-making process, but also of promoting environmental education for sustainable development as a means of enabling future leaders to find innovative solutions to adapt to and mitigate the effects of climate change and environmental degradation in their communities.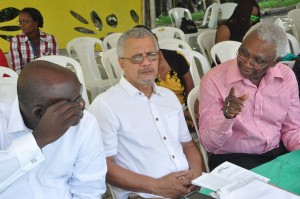 Adeleke added that, in the light of the serious challenges of rising sea level being faced by coastal cities, it is obvious that man needs to begin to evaluate his lifestyle, become more conscious of the impact of the waste being disposed, rethink his options and stop contributing to the rise in sea level.
In their presentations with different costumes to depict the theme, the children urged urged their audience to save the earth by engaging in acts that do not have negative impact the environment.
The participating students in different age categories competed in fauna and flora dress competitions to create awareness on reducing the sea level. The presentations were centered on the need to take corrective measures right from homes through proper waste disposal and clearing of drainages.
Chairman of NCF's scientific committee, Prince Adegoke Ademiluyi, said. "I am particularly delighted with the impact this effort has been creating over the years, part of which is the replication of the idea by most environmental NGOs in Nigeria."
He enjoined Nigerians especially the youth to help spread the gospel of conservation by joining the school conservation programme established by NCF.
While seeking further support of the corporate world on funding environmental initiatives, he added that the progress made thus far by the Foundation has been through the contributions of corporate organisations, groups and individuals. "Over the years we have worked with governments and its agencies to formulate policies which ensured that degradation and other issues that are inimical to the environment are addressed.  Yes, the challenges are multifarious and we realise that we cannot do it alone. It is for this reason that I urge everyone who reaps benefits from Nigerian natural resources to join hands with us to conserve them."