The Ebola outbreak in Congo poses a greater danger to the Central African country and the region than previously assumed, according to the World Health Organisation (WHO).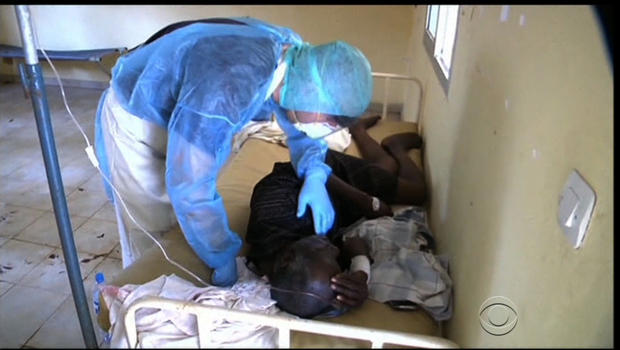 The recent confirmation of a case in Mbandaka, a large city that straddles national and international transport routes, had increased the risk of the virus spreading further, the UN health agency said on Friday, May 18, 2018 in Geneva, Switzerland.
"WHO has, therefore, revised the assessment of public health risk to very high at the national level and high at the regional level,'' it said in a statement.
The global significance of the outbreak that has killed 14 people so far is being discussed at a WHO emergency meeting and was expected to be announced at a later time.
The WHO had previously said that the chance of a global outbreak is low.
In Congo, the Health Ministry announced that the number of confirmed Ebola cases in the country had risen from three to 14.
"In total since the start of the epidemic, there have been 45 cases of haemorrhagic fever, including 10 suspected cases, 21 probable cases and 14 confirmed cases,'' the ministry said late Thursday.
While one person was confirmed dead from the virus, 25 people are suspected to have died from it, the ministry said.
One of the most contagious viral diseases known, Ebola's symptoms are extraordinarily painful and include severe vomiting, diarrhoea, fever, impaired kidney and liver function as well as internal and external bleeding.
The UN and aid organisations are racing to prevent the recurrence of an outbreak like in 2014, when 11,000 people died in the West African epidemic that was centred in Guinea, Liberia and Sierra Leone.
The executive of the EU on Friday announced the release of €1.6 million ($1.9 million) to help tackle the outbreak, with most of the money going to the WHO to provide logistics support.