Some 116 civil society organisations (CSOs) and allies globally appear concerned over an apparent crackdown by the Polish Government on protests at the 24th Session of the Conference of the Parties (COP24) to the United Nations Framework Convention on Climate Change (UNFCCC) scheduled to hold from December 3 to 14, 2018 in Katowice, Slaskie, Poland.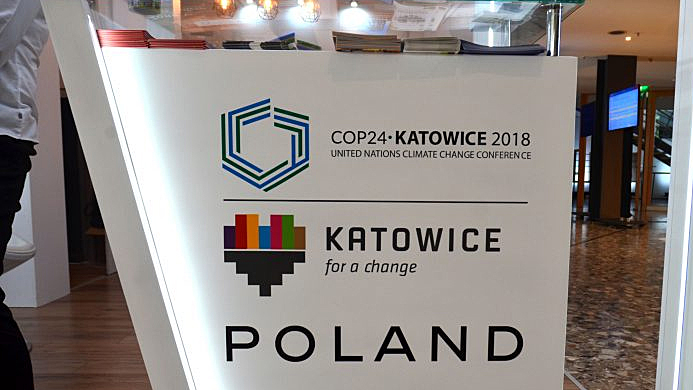 In a bid to actualise its intention, the Polish parliament has reportedly passed a Bill that will prevent environmental rights defenders to protest against detrimental climate change policies.
The legislation is "On specific solutions related to the organisation of the session of the Conference of the Parties to the United Nations Framework Convention on Climate Change in the Republic of Poland".
Noelene Nabulivou, Diva For Equality and Pacific Partnerships on Gender, Climate Change, and Sustainable Development, from Fiji says, "We are concerned that the climate negotiations will be a farce if they are conducted in an atmosphere of fear, threat and intimidation. People of the Pacific are already facing loss and damage to ourselves and our environment. Meanwhile we are working to change social, economic and environmental models that are damaging people and the planet. So the last thing we want to see at this time is a roll back on state commitments to civic freedom and climate change action."
The bill, says Neha Gupta of the Asia Pacific Forum on Women, Law and Development (APFWLD) in a statement, will give power to the Polish government to subject human rights defenders to state-led surveillance including access and storing all personal information.
The APWLD is a network of over 200 organisations and activists working in 27 countries in the Asia Pacific region. It works at the intersection of climate change and women's human rights among other issues.
"I have participated and protested at COP before and never felt threatened. I am deeply concerned that environmental defenders, especially indigenous women, urban poor and rural women human rights defenders from every region of the world who plan to participate in COP24 this year in Poland will face great risks," says Alma Sinumlag, Cordillera Women's Education Action Research Center (CWEARC), Philippines.
According to Gupta, 2017 was the deadliest year for environmental human rights defenders, where at least 197 human rights defenders were killed for protecting their land and resources. "If patriarchal, authoritarian governments make this trend a norm, then 2018 could be an even worse year for human rights defenders and their communities," he adds.
Sascha Gabizon, WECF International, based in the Netherlands, says, "The Bill infringes on the European Convention of Human Rights and sets a dangerous precedent that undermines the basic human rights and fundamental freedoms outlined therein, particularly the right to freedom of peaceful assembly, association and of speech."
The civil society organisations demand the Polish government to repeal the "harmful" Act, reminding the Government of Poland to uphold their legal and human rights obligations as set out in the European Convention of Human Rights and International Covenant on Civil and Political Rights.
"We also urge the United Nations, Fiji Presidency of 2017, Talanoa Dialogue and Constituencies take action to redress this issue urgently," adds Gupta.