In the middle of Colombia's presidential election campaign, an open letter signed by experts and observers from across the world was released on Thursday, May 19, 2022, to support the climate proposals of the Gustavo Petro and Francia Marquez pact. The letter recognises the need to reduce economic dependence on fossil fuels in the country, supports the halt of the expansion of the industry and calls for a just transition.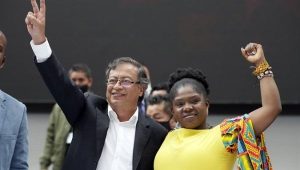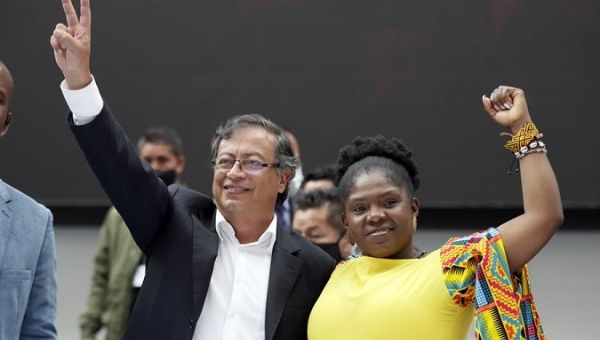 The letter is signed by influential figures such as: environmental activist and thinker, Vandana Shiva; climate scientist and Nobel Peace Prize winner, Omar Masera Cerutti; Canadian journalist, writer and activist, Naomi Klein; linguist, philosopher and essayist, Noam Chomsky, among more than 20 figures from the economic, physical and social sciences, art and environmental activism.
"The existing development model based on fossil fuel extractivism has clearly failed. Fortunately, there is an alternative: we can build a more just and ecological economy, and social movements in Colombia are showing the way. The world should welcome their vision." said Professor Jason Hickel, Economics Professor at the Institute for Environmental Science and Technology at the Autonomous University of Barcelona.
The letter is described as an important intervention as the Petro-Marquez proposal has been claimed to be infeasible by some vested economic interests that claim that the country and the world need continued expansion of oil and gas.
The letter of international support endorses their proposal precisely because it responds to Colombian frontline communities who have been fighting against fossil fuels expansion and recently said no to fracking development, and it also responds concretely to climate science.
In reaction to the latest State of the Climate report on Wednesday, UN Secretary General Antonio Guterres reiterated that fossil fuels are a "blind path, environmentally and economically".
Maristella Svampa, Argentine researcher, writer and activist, currently holder of the Simón Bolívar Chair at the University of Cambridge and one of the signatories, said: "It is necessary to urgently bet on public policies that promote the disengagement with fossil fuels and lay the foundations for a great cultural change, enabling a horizon of dignified life and just transition on a path that activates political imagination and boldness to connect social justice with environmental justice."
The signatories urge Colombians and the world to heed the call of this decisive moment for the Latin American region, where leftist parties in Latin America have traditionally focused on the use of revenues from fossil fuel extraction, but also decisive for the climate and the environment more broadly. The letter asks to rethink the nation's relationship with energy through a just energy transition that leaves hydrocarbons behind.
In this sense, a "path could be built that would place the country [Colombia] at the forefront of the effective climate fight and would provide the necessary conditions  to protect its important ecosystems, which are fundamental for the preservation of life in the country and the planet".
Tzeporah Berman, professor at York University and Chair of the Fossil Fuel Non-Proliferation Treaty Initiative, said: "The global shift away from fossil fuels is clearly required by climate science. We welcome the leadership and vision on display in Colombia. If this proposal is embraced by the Colombian people at the upcoming election, then it behooves the international community to embrace the Colombian proposal and make it a reality. As an international community we can end the era of fossil fuels, but we need to do it together."
The signatory group invites support for "the design and implementation of a just, viable and robust socio-ecological transition public policy" that, "through a planned decrease in dependence on fossil fuels" becomes "an example for the region and the world that drives the construction of a new paradigm, finally leaving fossil fuels in the ground."