Connected Development (CODE) announced on Tuesday, December 22, 2020 that its Chair, Board of Trustees, Oludotun Babayemi, has officially resigned from his two-year exceptional service effective from December 31, 2020 and has appointed Anthony Agbor in Acting capacity with immediate effect.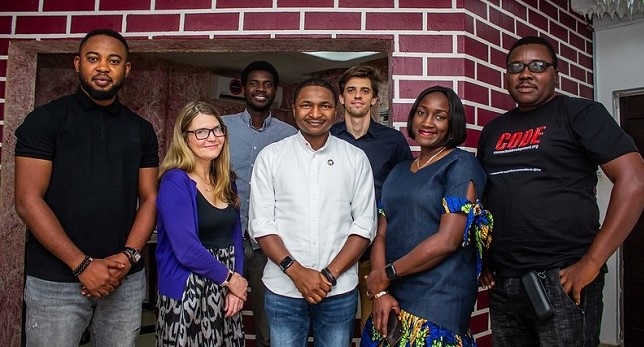 In 2017, Babayemi transitioned from a five-year day-to-day role in the organisation to spend more time to support the governing board for CODE. In his statement, he noted that there is nothing more fulfilling than seeing a vision come to life in a short time.
"It's been a tremendous honour to have worked with and learned from insightful colleagues for the two years I served as Board Chair and I am confident in the leadership of Hamzat Lawal who has led this vision since 2012," he added.
Babayemi said he believes in the progression of CODE and the quest to be a renowned global movement reputable for holding the government to account, advocating participatory governance and mobilising young people for social change.
The board and the CODE team submitted that they have benefited from his leadership and vision in driving the core principles of the organisation.
"I am specifically grateful for Babayemi's friendship and wish him all the best in his future endeavours," CODE's Founder, Hamzat Lawal, stated.
Lawal continued: "CODE has built a foundation for future growth, beyond its written mission and vision, including strengthening our team across Nigeria and eight other African countries; evolving the Follow The Money movement and improving our operations.
"We see a future and a leadership that outlives even our generation and inspires a new breed of activists and campaigners who will use civic tech tools to track government spending on public finance expenditure and empower communities.
"The Board and I are proud of the progress the organisation has recorded and will continue to move CODE forward to realise our vision of a world where everyone – even in the remote areas of the world – can hold their government to account, as we have done in the past eight years."
"On behalf of the board, I express my deep appreciation to Babayemi for his invaluable contribution to CODE. As a member of the Board of Trustees, he steered the team towards a transformative approach and challenged us to think bigger-a principle that will continue to inspire us all," Vice-Chair, now Acting-Chair, Anthony Agbor, said.