On Sunday, November 29, 2015, for the first time ever, artistic messages for climate solutions will be displayed across the Eiffel Tower. The series of hopeful images calling for forest protection and a 100% renewable energy future will be projected onto the facade of Paris's most iconic landmark, with the goal of engaging citizens to help drive an ambitious global deal on climate change.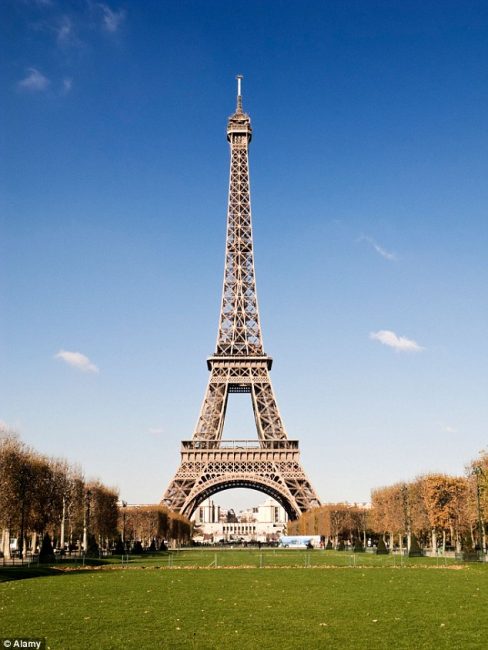 The installation "1 Heart 1 Tree" will run from Nov 29 to Dec 4, during the UNFCCC talks in Paris, as a hopeful, optimistic celebration of climate solutions and the power of individual actions.
Created by the artist Naziha Mestaoui, "1 Heart 1 Tree" will be an interactive installation using 3D mapping techniques projected onto the Eiffel Tower to coincide with COP21, offering everyone the chance to be part of the solution to climate change through supporting reforestation projects. The installation also celebrates the power of natural energy sources and potential for a global shift to 100% renewable energy. At the project's heart is the vision of ecological, networked connectivity and abundance.
"1 Heart 1 Tree" ambassadors include Academy Award-winning actress Marion Cotillard, and renowned French environmentalist Nicolas Hulot.
Here Now is a movement lab, working to supercharge public mobilisation on climate, clean energy and sustainable solutions. Here Now co-creates innovative campaigns and initiatives with a wide range of partners around the world.
The 100% Eiffel Tower projection is an iconic representation of mass global support for transition to 100% renewable energy by mid-century. This is a central demand of civil society organisations and a key issue for the Paris summit. Hundreds of organisations and millions of citizens around the world are supporting campaigns for 100% renewable energy, including faith leaders, mayors and leading multinationals.
Mestaoui is a Belgian-Tunisian artist and architect based in Paris, whose unique work merges space, imagery and technological innovations of the digital era to create innovative immersive and sensory experiences. She is member of the Electronic Shadow duo, founded in 2000, now hailed as pioneers in the art of the digital age, and recognised as inventors of Video Mapping, a technique at the crossroads of spatial and imagistic art.