Experts from 20 countries gathered in Fiji on Monday, February 5, 2018 to share lessons on adaptation to climate change at the Targeted Topics Forum. To avoid adding to the climate problem as they sought solutions, the forum's organisers made the event "climate neutral", which means its carbon footprint was measured, reduced and compensated for using United Nations (UN) Certified Emission Reductions (CERs).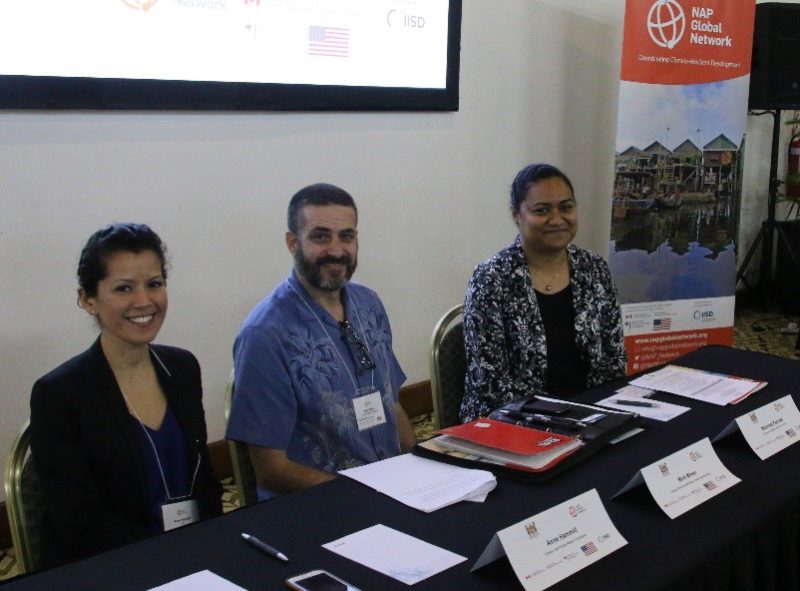 Highly vulnerable to sea level rise, Fiji, like other Pacific islands, faces a grave threat from climate change. In 2017, the country presided over the UN Climate Change Conference COP23 in Bonn, Germany. A key focus of the conference was on developing the operating manual for implementation of the Paris Climate Change Agreement, with its goal of limiting the rise of global average temperatures to well below 2 degrees Celsius and as close as possible to 1.5 degrees above pre-industrial levels.
To reach this target, climate neutrality – which is the balance between the output of man-made greenhouse gases and absorption – must be achieved globally by the second half of this century.
The National Adaptation Plan (NAP) Global Network, co-hosting the forum with the Government of the Republic of Fiji, worked together with UN Climate Change initiative "Climate Neutral Now" to make the event climate neutral. Climate Neutral Now encourages individuals, organisations and companies to take voluntary climate action by measuring their carbon footprint, reducing it as much as possible, and finally, offsetting the remaining carbon footprint by purchasing UN CERs.
This three-step methodology was applied to the Targeted Topics Forum. First, an estimate of the carbon emissions caused by the event was made, including flights of the participants, which is the biggest source of carbon emissions in such cases. Next, practical measures were then taken to reduce the carbon footprint as much as possible, including:
Eliminating single-use items in the catering service, including water bottles
Favoring local and organic products as well as vegetarian meals in the menu
Avoiding printing by using USB sticks to disseminate information
Choosing venues that maximise the use of natural light.
As a last step, the remaining emissions were offset by purchasing UN Certified Emission Reductions.
"This week's Targeted Topics Forum provided a space for sustained peer-learning and exchange between climate specialists from around the world. As we come together, from our different contexts and countries to share lessons and best practices in climate change adaptation, it's essential that the NAP Global Network play a leading role in reducing emissions and contributing to a climate-neutral future," said Anne Hammill, Director of the National Adaptation Plan Global Network Secretariat.
Niclas Svenningsen, head of the Climate Neutral Now initiative at UN Climate Change, said, "By achieving climate neutrality, the Targeted Topics Forum demonstrates its forward-thinking approach to solving climate change, and sets an admirable example for other conferences and international events to follow."