African civil society organisations on climate change have been at the forefront in building momentum for vulnerable people on the continent and other developing economies to access climate justice.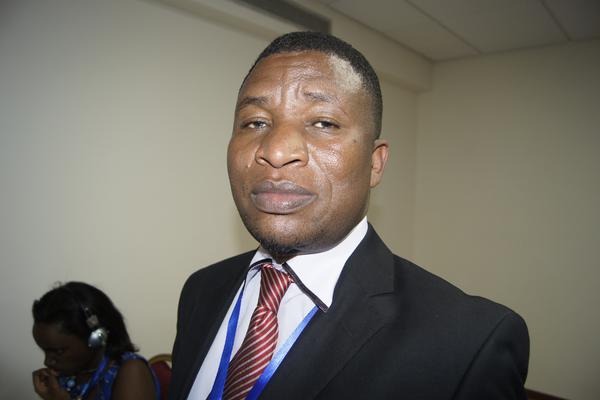 The voices were high and loud going into the UN Conference of Parties (COP21) on Climate Change which produced the historic Paris Agreement on Climate Change in 2015.
But these voices have gone down low after the talks.
Two years after Paris, most countries on the continent have slowed in climate action. Sudanese scientist and climate activist, Dr. Shaddad Mauwa, has sat in meetings, shouted and held placards in demonstrations at the local, continental and global stages to clamour for climate justice.
He acknowledged that though African climate change actors – governments, parliamentarians, negotiators, civil society – are doing better than before, there seems to be a wall that has become difficult to break.
"There are many issues still not going in the line of what Africa will like to see," he said.
For him, these issues include the commitment of developed economies to heed to the Paris Agreement in reducing greenhouse gas emissions, lack of access to climate funds by developing countries and poor implementation of nationally determined contributions (NDCs) to be climate-resilient.
Pushing the African Climate Agenda
The Pan African Climate Justice Alliance (PACJA) has for almost a decade served as the largest advocacy platform for CSOs in Africa.
The activities of the Alliance resonates with the global call for action against climate change proclaimed by the United Nations, with a singular clarion call that no single individual, institution, country or region can single-handedly defeat the threats posed by the changing climate and the quest for achieving a sustainable development while leaving no one behind.
Secretary-General of the organisation, Mithika Mwenda, however, says the major concern is how to make the Paris Climate Agreement relevant to the vulnerable farmer who needs to irrigate his farm all year round to produce food and the community that gets displaced by flood anytime it rains.
"Having the Agreement is one thing and getting it implemented is another thing," he said. "One of the things we've been trying to do is to push the governments to focus more on implementation because now we have a framework which is supposed to go on the ground."
It is a shared opinion that Africa is not deficit in policy formulation. But getting the thoughts off paper to achieve set goals on the ground becomes problematic. Lack of finance for implementation is often cited as hindrance.
PACJA has been pushing the international community to provide sufficient funds for the implementation of provisions in the Paris Agreement, which includes each country's NDCs, to ensure integration of climate change into the new paradigms of low-carbon development and climate resilience pathways.
"We are very optimistic, though it is not an easy thing to do. Africans and the global community have no choice; we have to act on climate change. We have frameworks in countries that if we build on, we can have very transformative economies," said Mithika.
Building a stronger CSO Alliance
The adoption of the Paris Agreement left many stakeholders and countries unable to shift from the negotiation mode to implementation, including many civil society groups.
PACJA envisions a global environment free from the threat of climate change with sustainable development, equity and justice for all.
The Alliance acknowledges there is still more ground to cover around low-carbon, climate-resilient, green economy discourses.
At its Second Extra-Ordinary General Assembly meeting in Addis Ababa, Ethiopia on Tuesday, January 23, 2018, the Alliance elected the Continental Executive Board as the implementing organ of decisions and policies of the organisation.
Newly elected Chairperson of the Board, John Bonds Bideri, says building capacities of local CSOs remains crucial to PACJA to support grassroots initiatives to deal with climate vagaries.
"The most important thing is that the vulnerable people should have that protection at the global, continental and community levels in terms of responding to issues or challenges that affect them," he stated.
Courtesy: PAMACC News Agency