Some wheat farmers in Rigachikun, Igabi Local Government Area of Kaduna State said they have recorded huge losses due to shortage of water.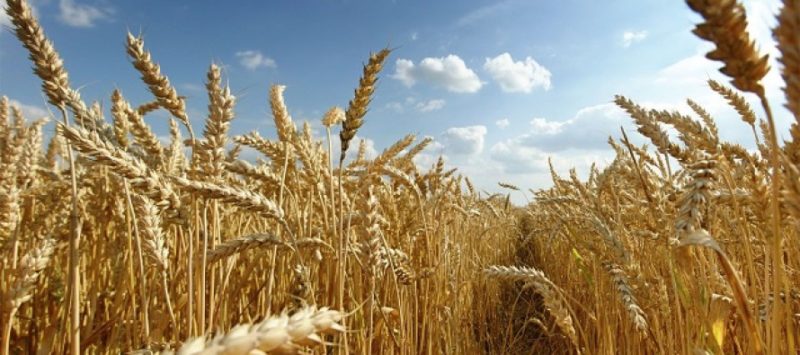 The farmers told the News Agency of Nigeria (NAN) in Kaduna on Monday, February 19, 2018 that their crops had wilted, forcing them to abandon the farms for cattle to graze.
One of them, Mallam Usman Rigachikun, said that all their sources of water, streams and ponds had dried up, adversely affecting their farming activities.
He said that climate change had contributed immensely to the dryness of the sources of the water which they relied on for their dry season farming.
"Our crops are dying, as you can see, they have already changed colours due to shortage of water.
"We cannot do anything with the dried crops, so we donated them to cattle rearers for their animals to feed on.
"It is a huge loss to many farmers in the area and that is why we are calling on the state government to come to our rescue.
"If you check all the streams, wells and ponds that most farmers depend on during the dry season farming, you will discover that they are all dried up.
"There is no any other source of water apart from the one we depend on," Rigachikun lamented.
Another farmer, Bulus Alhassan, who has been farming wheat for over 20 years, said that, apart from wheat, other crops in the area were facing same problem of scarcity of water.
Alhassan called on government to dig boreholes and construct reservoirs for farmers engaged in dry season farming in the area in order to ensure constant supply of water to their farms.
"This year's dry season is the worst. We never had it this bad. We are appealing to the state government to come to our rescue and save us from further losses," said Alhassan.
Meanwhile, Prof. Bala Dogo, a Professor of Geography with the Kaduna State University (KASU), has attributed the dryness of streams and ponds to climate change.
He attributed human activities in the environment to the negative impacts on the climate and urged residents to stop activities that may adversely affect the environment.
Dogo listed deforestation, bush burning, building of houses and felling of tress for firewood among factors contributing to climate change.
"The impact of climate change is very visible from drying up rivers, to desertification and changes in weather condition with adverse effect on agricultural production and human health.
"Rivers and streams of yesterday are either dry or have become ponds, speeding desert encroachment, particularly in northern part of the country and gully erosion in southern part of the country.
"Not only that, climate change affects grazing of cattle due to the disappearance of grasses and forest due to shortage of rainfall and human activity,'' he said.
Dogo called on people to have a change of attitude towards the environment by planting trees and reducing the use of wood for cooking and other activities.
By Ezra Musa