The Acting Vice Chancellor, University of Ibadan, Prof. Adebola Ekanola, has urged stakeholders to strengthen collaborations in order to find solution to challenges of climate change.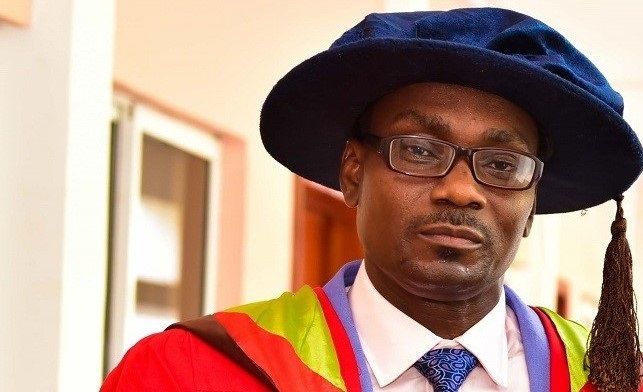 Ekanola made the call on Wednesday, March 17, 2021 in Ibadan, the Oyo State capital, at the inauguration and maiden reunion of The Nigerian Forum, Climate Impact Research Capacity and Leadership Enhancement (CIRCLE) Visiting Fellows.
The Ag. VC, represented by Prof. Jonathan Babalola, Provost, Postgraduate College, UI, said Nigeria like other countries of the world was seriously affected by the problem of climate change.
"And the effects are most felt on food security, full access to energy and high unemployment, among others.
"Strengthening the involvement of this stakeholder within the overall context of advancing the sustainable environment and socio-economic development is therefore critical," he said.
In her address of welcome, Dr Clara Ifeanyi-Obi, the Coordinator, Nigerian CIRCLE Visiting Forum (CVF), said the group had made laudable contributions to climate research with over 200 cutting edge research.
"These researches on climate change issues are spread over different areas of specialisation ranging from agriculture, engineering, entrepreneurship, gender, medical to many other specialty areas commanding over a thousand citations from only climate change research.
"This confirms the authenticity and relevance of their research work. More than 20 training manuals on different areas of climate change have been developed by CIRCLE fellows.
"Many research uptake grants were won by CIRCLE fellows and these activities were conducted across the country with proven records of increased resilience and reduced emission among the citizenry.
"There is no doubt that Nigerian CIRCLE fellows have contributed immensely to the achievements of Sustainable Development Goals, especially Climate action," she said.
Ifeanyi-Obi said that the body could achieve more if government and corporate organisations give the body the needed support as partnerships and collaborations are key to meaningful achievements.
She noted that "there is a need to upscale climate smart innovations and management practices identified by CIRCLE fellows.
"Facilitating the upscaling of some simple, cost effective, accessible and easy to use climate innovations would help in building climate resilience and reducing emissions in the country.
"As the Nigerian CVF forum positions to take giant strides in maintaining safe environment, we employ all key stakeholders to partner with us on this herculean task.
"Such a mission could only be made possible when the right partners collaborate with a unified vision. "
The event also featured the presentation of a book titled "Climate Change Research: Output and Uptakers of Nigerian CIRCLE Visiting Fellows".
Another high point of the event was the award presentations to CIRCLE champions and Climate Vanguards.
By Ibukun Emiola