Following consistent efforts to reduce the effect of climate change in the country, in the next few months, Nigeria will establish its first National Inventory Cycle.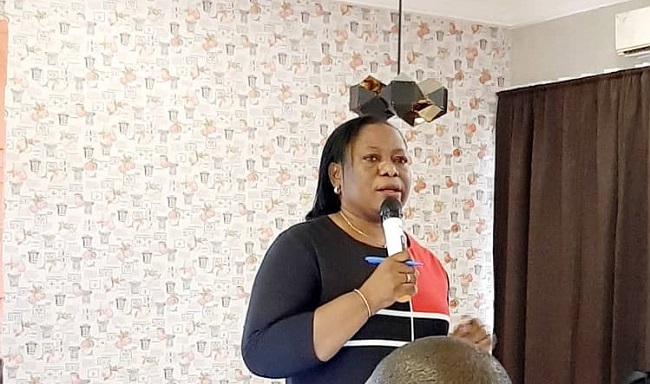 This will enable the country to report her first national inventory report that will key into reporting for the National Communications, the Biennial Update Report (BUR) and Nationally Determined Contribution (NDC).
The Deputy Director and Head, Greenhouse Gases Inventory Division, Department of Climate Change, in the Federal Ministry of Environment, Iniobong Abiola-Awe, disclosed this in an interview with EnviroNews at a five-day capacity building workshop for National Reporting on the Greenhouse Gases (GHGs) Inventory and Mitigation, held in Abuja from August 19 to 23, 2019.
The establishment of the National Inventory Cycle, she explained, would "enable Nigeria know how much greenhouses gases she is emitting".
She went on: "This is because if the country does not have a measure of the amount of greenhouse gases she is emitting, there is no way we can mitigate it and if we cannot mitigate, we cannot begin to say this is how much we have reduced in terms of our Nationally Determined Contributions (NDCs) which Nigeria has committed to reducing greenhouse gases with international support.
"If we get it right with our national reporting, it will enable us to get climate finances to support mitigation activities. This is where we are going to. We need to get it right and we are moving at getting it right by these training."
She revealed that the workshop was aimed at enhancing the capacity of the participants on the national reporting on greenhouse gas inventory and mitigation component of the second Biennial Update Report (BUR2).
The Biennial Update Report, according to her, is one of the national reporting obligations required by the United Nations Framework Convention on Climate Change (UNFCCC).
"Nigeria as a party has an obligation to report to the UNFCC on her greenhouse gas emission sources and mitigation strategies on how to reduce the global greenhouse gases.
"Nigeria has submitted her first and second national communications and presently the third which is being concluded for validation before the year runs out.
"Nigeria in June at the Bonn Conference of Parties meeting in Germany submitted her first BUR which was attested to be one of the best in Africa."
While explaining the effects of greenhouses gases emission, Mrs Abiola-Awe, said: "These greenhouse gases are responsible for the global warming effect that is resulting in climate change.
"There are four priority sectors on greenhouse gas emission being generated. All the stakeholders are here to build their capacity on how they would contribute to submitting report on data on national reporting on the BUR2. The BUR2 has components."
She noted that participants at the meeting included members of the inter-ministerial committee on climate change which has all the relevant stakeholders that contribute to climate action activity in Nigeria. Representatives of NGOs and the private sector were also present.