The health of hundreds of millions of people around the world is being damaged by climate change, a major report has revealed.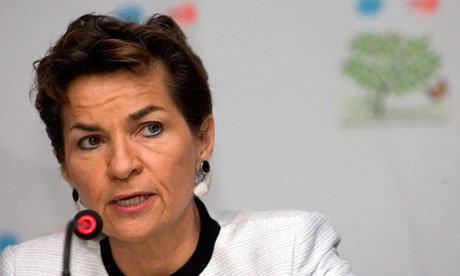 The report, which  was published in the Lancet journal, was prepared by researchers at 26 institutions around the world, including many universities, the World Health Organisation (WHO), World Bank and the UN's World Meteorological Organisation (WMO).
The report found that climate change has increased the ability of dengue fever to spread, because the mosquitoes and the virus they carry breed more quickly.
Dengue is also known as "breakbone fever" due to the pain it causes and infections have doubled in each decade since 1990, now reaching up to 100 million infections a year now.
Dengue was used as an example in the report and the researchers suggest global warming will also increase the spread of other diseases such as schistosomiasis.
The researchers also said heatwaves are affecting many more vulnerable people and global warming is boosting the transmission of deadly diseases such as dengue fever, the world's most rapidly spreading disease.
They said air pollution from fossil fuel burning is also causing millions of early deaths each year, while damage to crops from extreme weather threatens hunger for millions of children.
The WMO reported on Monday, October 30, 2017 that the level of carbon dioxide in the atmosphere made a record jump in 2016 to hit a concentration not seen for more than three million years.
"Climate change is happening and it's a health issue today for millions worldwide," said Prof Anthony Costello, at the WHO and co-chair of the group behind the new report.
It follows a related report in 2009 that warned thatclimate change was the biggest danger to global health in the 21st century, an assessment repeated in the new report.
Costello said acting to halt global warming would also deliver a huge benefit for health: "The outlook is challenging, but we still have an opportunity to turn a looming medical emergency into the most significant advance for public health this century."
"Our scientists have been telling us for some time that we've got a bad case of climate change. Now our doctors are telling us it's bad for our health," said Christiana Figueres who, as the UN's climate chief, negotiated the Paris climate change agreement and also co-chaired the new report.
"Hundreds of millions of people are already suffering health impacts as a result of climate change," she told the Guardian.
"Tackling climate change directly, unequivocally, and immediately improves global health. It's as simple as that."
One of the most striking of the 40 indicators assessed by the researchers was a huge increase in the number of people over 65 exposed to extreme heat.
This rose by 125 million between 2000 and 2016 and worries doctors because older people are especially vulnerable to heat.