The urgent call to fight against climate change-related catastrophe, which is already taking its toll in numerous geographic zones, is a galloping man-induced disaster of global proportion.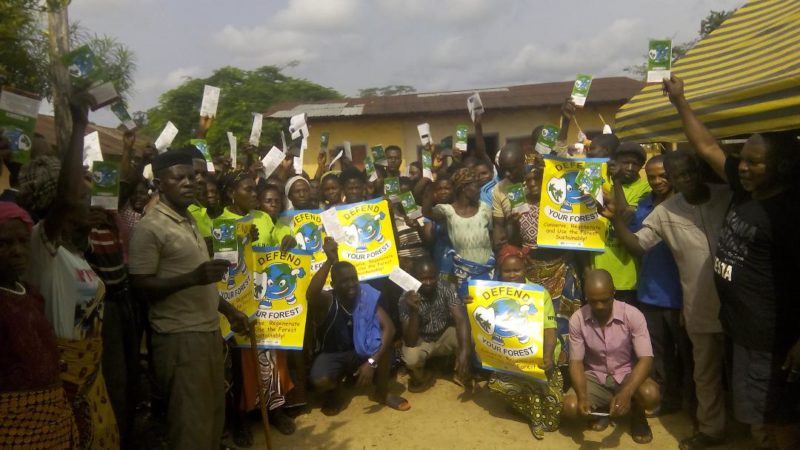 To this end, an international agency based in Kenya has warned communities in Cross River State in Nigeria to protect the remains of its forest to avoid climate change disaster.
The organisation, Mainyoito Pastoralist Integrated Development Organisation (MPIDO), a donor agency to Wise Administration of Terrestrial Environment and Resources (WATER), on a working tour to Okokori in Obubra Local Government of the state, warned that climate change is real and has caused so many harms to communities in Kenya. Okokori is richly blessed with forest resources.
Giving an insight of his community's ordeal in Kenya after losing all its forests to climate change, Mr. Elijah Toirm, a member of MPIDO, said communities should create other means of livelihood that would not snatched away their forest.
"We have come all the way from Kenya to tell you how climate change is affecting the entire world. This is not something that is affecting only Okokori community because I am a living witness to climate change in my country.
"I speak from experience; we live in a dry place because we have burned down all the trees in my community and used for charcoal which we sold to earn money. Right now, we are suffering from that ignorance. In fact, the last time it rained was last year December.
"You are still lucky to have your forest but if you don't take care of your environment, you will suffer the same fate as my community." Toirm warned.
Programme Coordinator of WATER, Chief Edwin Ogar, said climate change would not only lead to the escalation of natural and man-made disasters, but bring about a worldwide extinction of most animal and plant species.
He said, this being alarming calls for immediate global action as seen in the Paris Climate Agreement entered in to by 194 countries in late 2015.
Responding, members of Okokori community thanked MPIDO for organising trainings and workshops through WATER, describing it as an eye opener to communities living in the forest. They however called for support of projects that would provide jobs to youths who depend mostly on the forest to make a living.
The community women leader, Mrs. Emilia Joseph, said the community has been working towards achieving the fight against deforestation through setting up of a task force.
Stressing on the need to fund the community task force on deforestation, the Women Leader said, "We have been trying our best to protect the forest through the use of Task Force but this group need some financial support to do more and if those supports do not come, we cannot live up to expectation."
On his part, the youth leader, Mr. Fidelis Oyama, complained that neighboring communities have been involved in deforestation of their environment. He demanded that the organisation should take the gospel of deforestation to those communities.
By Agosi Todo, Calabar