African youths have been urged to increase their participation in programmes aimed at reducing the effects of climate change on the environment.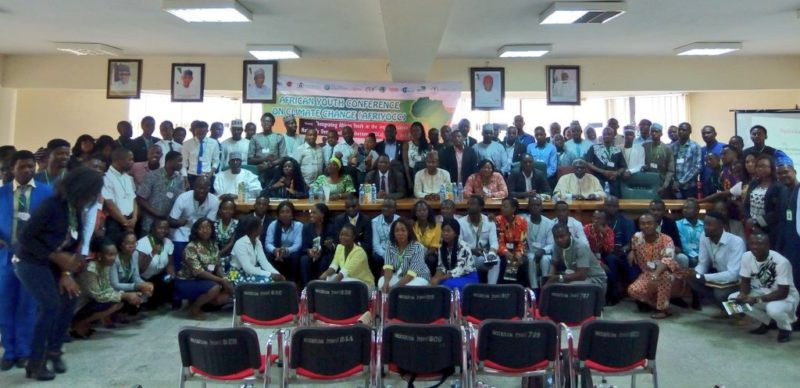 This formed part of the discussions at the Third African Youth Conference on Climate Change (AFRIYOCC) organised by Africa Youth Initiative on Climate Change (AYICC) in Abuja on Wednesday, October 25, 2017.
Climate change has been described as change in weather patterns resulting from the rise or fall in temperatures, usually over an extended period of time.
The change is caused naturally and through human activities which increases the earth's average temperature of 15 degrees Celsius by 35 per cent.
Deputy Executive Coordinator and Programmes Director AYICC, Ms. Nkiruka Nnaemego, however, said it was pertinent for the youth to be in the forefront of advocacy and negotiations.
Nnaemego said that youths across Africa were involved in different activities aimed at promoting environmental sustainability.
She further said that the conference would enlighten young people on roles they could play to address the challenges of climate change.
"There are so many things already happening as to what the youth are doing across Africa to contribute to climate change mitigation.
"We have those working in the areas of renewable energy, recycling and some on climate smart agriculture because we cannot talk about climate change without talking about agriculture.
"A lot of young people also need to be involved in policy advocacy and negotiations because negotiators are usually the elderly ones, we need to have our young people trained on negotiation.
"As young people, we also need to identify and understand our needs and aspirations when it comes to climate change."
She said action plans to address challenges affecting young people while tackling the effects of climate change would be developed at the end of the conference.
Nnaemego also said that the meeting would develop a youth position paper ahead of the next Conference of the Parties (COP23) holding in Bonn, Germany in November.
In his address, the Regional Coordinator, West Africa, AYICC, Mr Gawusu Kassim, noted that financing was a major challenge of young people addressing issues of climate change.
Kassim said that the conference would provide capacity building for young people to understand issues of climate change.
"Climate change issues are of concern to young people and decisions made today by our leaders have implications on our future.
"We have a crucial role to play through advocacy and holding our leaders accountable, especially to the commitments they make at the international levels.
"This platform is to engage key stakeholders so we can contribute to climate change mitigation and adaptation."
Also, the Minister of State for Environment, Malam Ibrahim Jibril said statistics had shown that Africa's youth population would double by 2050, which would make it the youngest region globally.
Jibril said it was important for African governments to take action toward promoting creativity and entrepreneurship in line with climate action and sustainable development.
"If this huge demographic asset is well tapped and well trained, itwill transform Africa to the talent centre of the future," he said.
Participants at the conference included youths from different countries in Africa.
The first AFRIYOCC was held in Zimbabwe in 2015.
By Temitope Ponle