Secretary General of the Pan Africa Climate Justice Alliance (PACJA), Mithika Mwenda, is hoping that Donald Trump, the Presidential aspirant on the Republican Party ticket in the United States of America, will lose the election. PACJA is an umbrella network that brings together over 1,000 civil society groups that advocate for climate justice.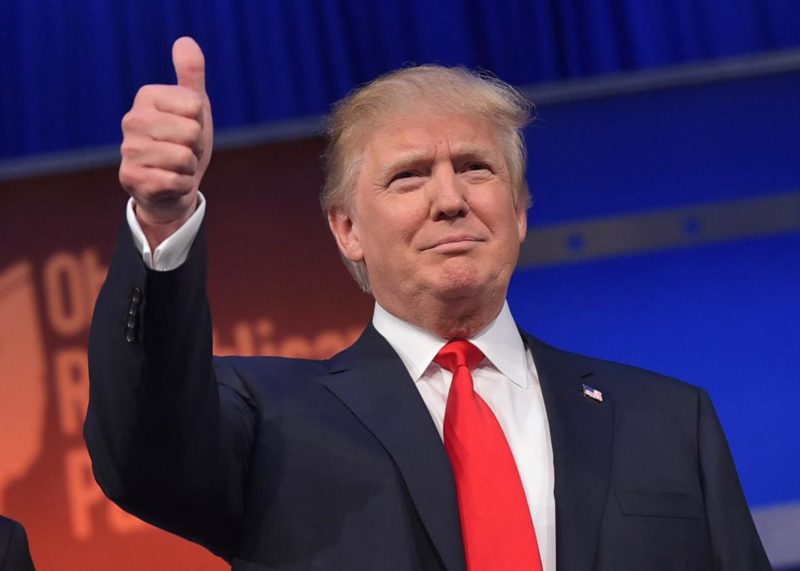 According to Mwenda, Trump would derail the progress made so far in the fight against climate change, given his belief that the phenomenon is just but a Chinese Hoax.
"I believe in God, and I pray every day that this man gets defeated, so that all of us can forget about him and concentrate on the fight against climate change," Mithika told a delegation of journalists and civil society organisations in Addis Ababa, ahead of the sixth Climate Change and Development Conference (CCDA-VI).
Trump has come under heavy criticisms especially from his opponent, Hillary Clinton, for his remarks on twitter. "The concept of global warming was created by and for the Chinese in order to make U.S. manufacturing non-competitive," Trump had twitted.
In one of the presidential debates, Trump further said that the issue of climate change is an issue that requires further probing, and that money used to fight the phenomenon should be channeled to other uses.
"There is still much that needs to be investigated in the field of climate change. Perhaps the best use of our limited financial resources should be in dealing with making sure that every person in the world has clean water. Perhaps we should focus on eliminating lingering diseases around the world like malaria," said the Republican Party nominee.
He continued, "We should focus on efforts to increase food production to keep pace with an ever-growing world population. Perhaps we should be focused on developing energy sources and power production that alleviates the need for dependence on fossil fuels. We must decide on how best to proceed so that we can make lives better, safer and more prosperous."
Evidence-based studies have shown that climatic conditions have been changing over the years as a result of excess emission of greenhouse gases into the atmosphere. Greenhouse gases (GHGs) are compounds that are able to trap heat in the atmosphere, giving earth warmth that makes life thrive. But when they are over-emitted, they make the earth much warmer than naturally expected, leading to climate change.
The USA is one of the heaviest emitters of these gases, which include carbon dioxide, which is mostly emitted due to industrialisation.
"Science has proven that the climate is changing, and the most affected areas are found in Africa," said Mithika. "Anyone who denies these scientific evidence based facts does not deserve any position of leadership in this world." he added.
So far, countries have been negotiating on roadmaps towards the fight against climate change through the United Nations Framework on Climate Change Convention (UNFCCC). Following the 21st round of negotiations in Paris last year, countries including USA came up with an agreement that details what should be done in order to reduce the emissions, adapt to the prevailing conditions and how to finance those activities.
In the same vein, some Americans have been calling for prosecution of climate deniers who, like Donald Trump, are making people to believe that climate change is a hoax.
"We need politicians to be part of this climate change discourse, and they should be positive thinkers to enable us move forward for the sake of the planet," said Mithika.