To celebrate Africa's second annual Mercury-Free Dentistry Day, the African Centre for Environmental Health on Monday October 13 joined civil society groups across the continent by releasing a plan on how the continent can leapfrog into pollution-free dentistry.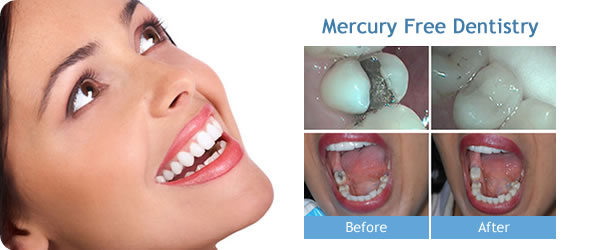 According to scientists, dental amalgam is 50% mercury, considered a dangerous neurotoxin. The pollution-free alternatives to dental amalgam are affordable, effective, and available, observers say. Led by the African Region, over 120 nations have signed the Minamata Convention on Mercury, which calls for an immediate scaling down of amalgam use.
Meeting in Nigeria in 2014, African NGOs adopted the Abuja Declaration for Mercury-Free Dentistry for Africa, now endorsed by 40 civil society organisations (CSOs). Noting Africa's ability to leapfrog steps that the West used in development, the Abuja Declaration states that Africa shall be first to end amalgam use.
Meeting in Abidjan, Côte d'Ivoire, 25 April 2015, francophone NGOs adopted "The Abidjan Plan to Implement the Abuja Declaration," described by the activists as a common-sense set of steps to change dental school curriculum, provide consumers and parents with information about their choices in the dental office, and change government policies to favor mercury-free dentistry.
At the summit, participants voted to create a road map that can be implemented in every African nation, from Senegal to Tanzania, from Egypt to South Africa.
Consequently, the Abidjan Plan was released to celebrate Mercury-Free Dentistry Day for Africa.
Dominique Bally, Chairman of the Centre, said: "Mercury-free dentistry protects our people and our environment's health. With the Abidjan Plan to implement the Abuja Declaration, we will reduce the mercury in fish that our children eat. We will protect the health of dental workers who are breathing toxic mercury vapors. We will work hand-in-hand with the dentists of our great region to leapfrog the technology into 21st century dentistry for Africa. We will expand oral health care for children."
Here is the Abidjan Plan to implement the Abuja Declaration:
I. The Abidjan Plan to Implement the Abuja Declaration
A. Political, legal and institutional level
Work for government policies that will phase out amalgam use in Africa by the year 2020.
Disseminate the Minamata Convention on Mercury and accelerate its ratification in each country.
Create in each country a framework for consultation and collaboration between ministries (environment, health, education, commerce, industry, customs, insurance, etc.) for better management of mercury-free fillings' import and use.
Change government programmes and insurance policies to cease favouring amalgam and to start favouring alternatives.
Make an inventory or supplement the existing baseline data on the use of dental amalgam in each country.
Strengthen cooperation and partnership between NGOs and dentists to eliminate the use of mercury in dentistry.
Strengthen the legal framework by developing regulatory texts regulating the use of dental amalgam.
Develop a prototype for mercury-free dentistry in hospitals based on the model of institutional dental care programmes implemented in military hospitals.
 B. Training, research and development level

Change dental school curriculum to emphasise composite, ionomers, and other minimally-invasive and mercury-free dental fillings.
De-emphasise teaching amalgam, and then phase out instruction in amalgam.
Provide training in mercury-free filling placement to older dentists.
C. Information-education-communication level
Provide information to dental consumers/patients, telling them that amalgam is mainly mercury and that non-toxic alternatives are available.
Urge dental consumers/patients to choose mercury-free fillings.
Disseminate the Abuja Declaration in each country.
Raise awareness and disseminate information to all stakeholders involved in the implementation of the Minamata Convention on Mercury and in the reduction of mercury use in dentistry, especially insurers and distributors of biomedical products.
Educate the public authorities why amalgam should be phased out by 2020.
II. Why Civil Society Needs to Implement the Abuja Plan
Africans are well aware of the impact of toxic products manufactured elsewhere and dumped in Africa after Western consumers no longer prefer them. A current example is lead paint. Coming next, it would appear, is dental amalgam, which is 50% mercury.
A ban on amalgam in Europe is probable…and a shift of sales to Africa is likely to follow. Pro-mercury commercial interests from Europe, America, and Australia launched a campaign to keep and expand amalgam use in the East Africa Community nations and now intend to expand that programme.
That amalgam is a chief source of mercury pollution is undeniable. Africa's political leadership is opposed to amalgam use. At the Minamata Convention negotiations, African governments and the African region collectively wrote the prototype language that was adopted in the Convention: a road map on how to scale down amalgam use, steps which are to begin now, not at some future date. In 2012, the Africa region was also first to propose an absolute ban on placing amalgam in the milk teeth. In 2015, the European Union health science committee agreed, calling for the end of amalgam use in children and pregnant women.
Africa is developing fast via leapfrog development steps – getting telephones without the intermediate step of land lines, getting banking without the intermediate step of building branch banks. Africa is using superior technology to meet development goals. Likewise, no reason exists for Africa to repeat the mistake of Europe by having mass use of mercury fillings, then switching to mercury-free fillings. Africa will leapfrog straight to mercury-free dentistry.
For the aura of inevitability for mercury-free dentistry that we are building, Africa will get there first before other regions.