The Vice Chancellor, University of Lagos, Prof. Folasade Ogunsola, says achieving local and global development goals will be facilitated with collaborative efforts of the academia, industry and government.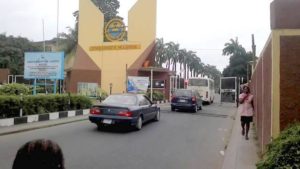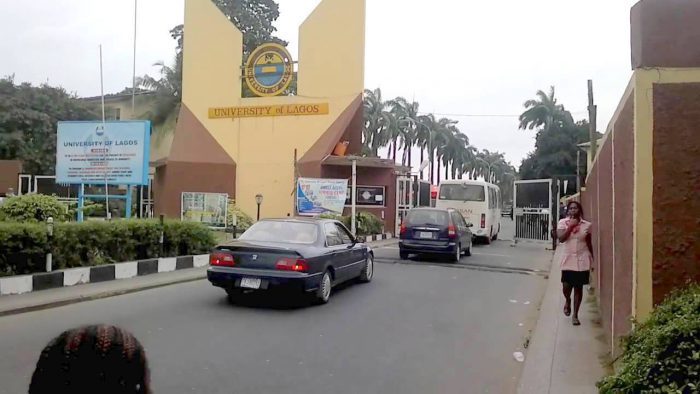 Ogunsola made the assertion at the opening of a Circular Economy Roundtable in Lagos.
She was represented by the university's Deputy Vice-Chancellor (Academic and Research), Prof. Bola Oboh.
The two day-meeting which began on Tuesday, August 8, 2023, had the theme: "Circular Economy Business Models for Sustainable Environment and Global Competitiveness''.
The roundtable is a collaboration between University of Lagos and University of Eastern Finland (UEF) on an initiative tagged "Finland-Lagos Recycling Culture Research and Development Project (F-LRCRDP)".
According to the vice-chancellor, some of the key challenges facing various nations can only be tackled through joint efforts, with universities playing the key role through research.
She said that challenges, such as environmental pollution, called for global concern; hence, the need for all stakeholders to join in the fight and proffer solutions.
Ogunsola said that universities were saddled with the responsibility of engaging in research and development to find sustainable solutions to societal needs and enhance national development.
"In 2022, we began interfacing with the University of Eastern Finland to drive collaborative research, and we successfully signed a Memorandum of Understanding (MoU) to officially solidify our partnership.
"This MoU affords us the opportunity to conduct collaborative research where parties shall jointly seek opportunities to conduct scientific research and opportunities for development, innovation and enterprise in the selected activity sectors as showcased today in the circular economy roundtable.
"Furthermore, the MoU affords shared consultancies and collaborative staff development programmes and staff mobility and exchange programmes, where parties shall share experiences and best practices on enhancing quality of teaching and learning,'' she said.
She added that the MoU would afford shared learning environment, colloquiums, lectures, seminars and international industrial research fairs.
"It is against this backdrop that we are hosting the Circular Economy Roundtable as part of the Foundation for Finland-Lagos Recycling Culture Research and Development Project (F- LRCRDP).
"We convene today to deliberate on the circular economy, recycle culture and waste management in Lagos and Finland.
"We have invited policymakers, industry players across the value chain and the academia to forge a path to sustainable waste management in Lagos and Finland,'' she said.
On his part, Prof. Pertti Pasanen of the Department of Environmental Science, University of Eastern Finland, said that environmental issues such as waste management, material efficiency and preventive actions against negative effects of climate change, were critical to the university.
"One point in our university strategy is rooted in global challenges to which we seek solutions in our profile area, through interdisciplinary research and multidisciplinary education.
"In order words, UEF has a long history and tradition of environmental research and education.
"Sustainable development issues are common worldwide, and we observe a principle of sustainable development and sustainable use of natural resources in the university's activities," he said.
Pasanen, who is also the Principal Investigator in the project, said that collaborations between institutions and countries were highly recommended in the fight against environmental pollution and global warming in a bid to achieve the much-desired environment free from all forms of pollution.
"The ongoing international collaboration on FLR CRDP is an example of our university's effort to participate and support other countries to develop solutions and practices for circular economy," he said.
The Executive Director of University of Lagos Business School, Prof. Mike Adebamowo, said that, with a global circularity gap of over 91 per cent from 100 billion tonnes of raw materials extracted annually from earth, only about 8.6 per cent was recovered and re-used.
"World Economic Forum (WEF) 2018 reports that Nigeria generates over 32 million tonnes of waste per year, including about 200,000 tonnes of plastic waste,'' he said.
Adebamowo, a Professor of Architecture and Principal Investigator for UNILAG on the Finland/UNILAG Circular Economy Project, said that a combination of the circularity gap and huge waste generation had resulted in economic fragility of developing countries.
"A focused and intentional approach toward circular economy, which triggers the creation of value chains for economic growth, can however promote resilient ecosystems in Nigeria.
"Emissions from the waste sector in Lagos are projected to grow significantly until 2050 due to the city's rapidly growing population and residents' rising disposable income and consumption.
"Despite the projected growth in waste production, Lagos aims to significantly reduce emissions.
"The largest share of the waste produced in Lagos consists of food waste (45 per cent), followed by plastics (15 per cent), paper (10 per cent), putrescible materials (eight per cent), fine-grade materials (eight per cent), glass (five per cent), metals (five per cent), and textiles (four per cent)," he said.
Dr Kayode Bello, Director, Monitoring, Compliance and Enforcement, Lagos State Environmental Protection Agency, said that environment and health were some of the key areas of concern to the state government.
According to him, single-use plastics constitute much environmental hazards.
"We, at LASEPA, have been working to educate our people on the challenges these single-use plastics are causing to the environment because we cannot ban them outright.
"Effective use of these materials is very important to us because when you look at it, you will notice that those plastics can be used for various things that can create wealth.
"Before now, we have been dealing with a linear economy which is use-and-dump, but now, with this circular economy in place, we are relieved as nothing is a waste.
"We now have waste-to-wealth which is beneficial to us all; therefore, this project by the University of Lagos and URF is very commendable," he said.
Prof. Modupe Omirin, Dean, Faculty of Environmental Sciences, University of Lagos, said that the institution was concerned about the future of the environment.
According to her, the quality of the environment must be improved on so as to impact better on human lives.
"We are concerned about our environment because these things create value and also create health hazards," she said.
By Chinyere Nwachukwu