The Namibian government on Thursday, January 11, 2018 provisionally banned the import of all perishable food, fish, fruits, unprocessed food and water from neighbouring Zambia, which has been hit by a cholera outbreak.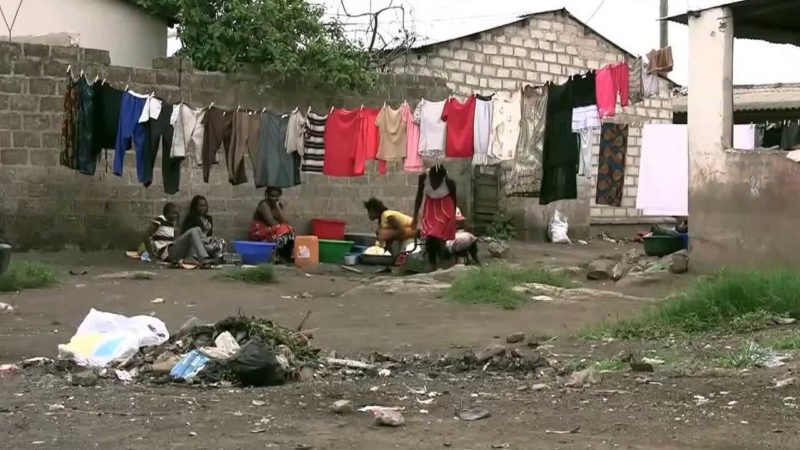 So far, no fewer than 60 people have died.
The ban came into effect on Monday and will stay until the situation in Zambia returns to normal, an official from the Ministry of Health and Social Services, who did not want to be named, told Reuters.
This is even as Zambia closed its main passport offices in the capital, a hub which is always thronged with people, as part of measures to curb the spread of cholera which is sweeping the country, the government said.
Street vending and public gatherings have also been banned in Lusaka to counter the disease, which has killed 67 people since September, 62 of them in the capital alone.
Home Affairs minister Stephen Kampyongo said the Passports and Citizenship Office in Lusaka would remain closed until further notice.
"In the meantime officers will only attend to travel emergencies. This is to allow for measures to be put in place to avoid the spread of cholera," Kampyongo said.
Zambia is one of Namibia's top four trading partners and its exports to Namibia totalled around $322 million in 2016, the latest available data.
Zambian media reported on Monday that cases of cholera continued to rise and the number nationwide stood at about 2,600, with 66 fatalities.
The Zambian government has banned all public gatherings in a bid to contain the spread of the deadly disease.
The Zambian High Commissioner and trade attaché to Namibia were not available for comment when contacted by Reuters
On Sunday, Zambia declared a curfew in a poor Lusaka township badly affected by a cholera outbreak to avoid crowding and street vending at night.
The curfew in Kanyama, a densely populated slum of iron-roofed shacks and dirt tracks runs from between 6 p.m. to 6 a.m.
Zambia on Wednesday started vaccinations against cholera targeting two million people as the total number of those who have fallen sick since the disease broke out peaked at 2,905.
The cholera outbreak was initially ascribed to contaminated water from shallow wells, but investigations suggest that contaminated food may also be to blame.
President Edgar Lungu on Dec. 30 directed the military to help to fight the spread of the waterborne disease.
Cholera causes acute diarrhoea.
It can be treated with oral hydration solutions and antibiotics but spreads rapidly and can kill within hours if not treated.