The Plateau State Chapter of the Nigerian Environmental Society (NES) has been inaugurated, with Dr Ibrahim Choji emerging as the pioneer chairman.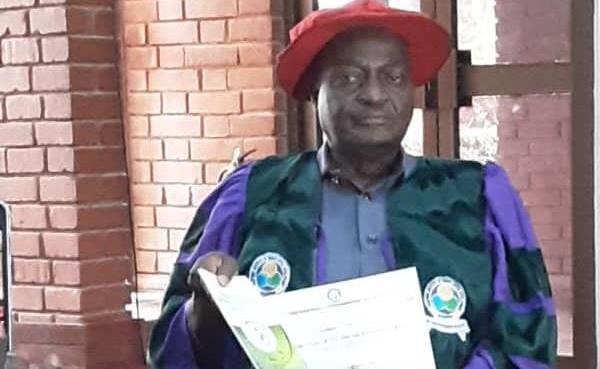 The NES is a professional non-governmental body committed to advocacy and actions on environmental protection and professionalism. It was established in 1985 with branches in 28 states. The newly inaugurated Plateau State branch now takes the tally to 29.
Pioneer Chairman of Plateau State NES, Dr Choji, said: "As environmental watchdogs, the body will strive to be vigilant by collaborating with the state Ministry of Environment and other relevant stakeholders in checking the menace of environmental degradation and climate change."
Dr Choji added that their first assignment would be to plant trees across the 17 local government areas of the state.
"I, therefore, enjoin all of us to be supportive of this cause, not just environmental professionals but all who have a stake in the environment by becoming ambassadors of the environment in all spheres of human endeavour."
National President of NES, Dorothy Bassey, who the National Secretary John Harry represented, noted that "the inauguration represents a turning point and a drive to collectively works towards a sustainable environmental society."
"As Nigerians, we should not only look at the environmental risks but the opportunities we can leverage while identifying the linkages between development and nature," Harry added.
Earlier, the Director-General of the Nigerian Institute of Policy and Strategic Studies (NIPSS), who was represented by Musa Umar, encouraged the inductees to join the global community in creating awareness of global environmental challenges facing the world.
A high point of the occasion was the presentation of certificates to the inductees and the constitution of the professional body.
Dr Ibrahim Choji equally doubles as the Chair, Board of Trustees of the Climate and Sustainable Development Network (CSDevNet), Nigeria's leading coalition of non-state actors who promote and advocate pro-poor, climate-friendly and equity-based responses to climate and sustainable development issues.