The World Health Organisation (WHO) observes that out of more than 56 million cases of abortions that take place globally each year, almost half of the cases are done through unsafe procedures.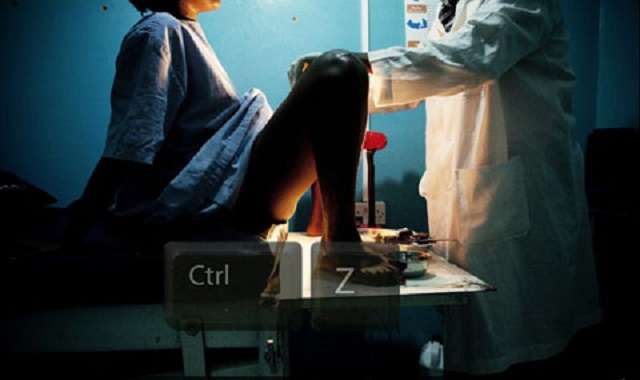 It notes further that. between 2010 and 2014, there were 55.7 million abortion cases every year and, out of these, 17.1 million cases were unsafe.
Similarly, some concerned citizens express concern that cases of unsafe abortions are on the increase even as women and young girls have become victims of rape, resulting in unwanted pregnancy that they may seek to abort.
Worried about the trend, medical experts have, on many occasions, warned that cases of unsafe abortions are on the increase in Nigeria because it is not legalised and has made women and girls to patronise quacks in medical profession.
They put the rate of deaths arising from unsafe abortions in Nigeria at 450 persons per 100,000 abortions, using random data from different periods.
They also expressed concern that unsafe abortions, especially among teenagers, have continued to cause life-threatening health problems and regrets, leading to deaths of many people.
A concern citizens, pleading anonymity, cites the case of one Comfort, a 16-year old girl, who got pregnant when she was sexually abused.
Confused and scared of the repercussions, she decided to get rid of the pregnancy by involving a quack doctor.
Although the abortion was done, she later developed pains which led to severe bleeding and health condition for the rest of her life.
Similarly, Kemi, a university undergraduate got pregnant but being uncomfortable with the stigma associated with it, she sought to abort the pregnancy by a quack who sold abortion pills for her.
With the resultant stomach ache and excessive bleeding, she was taken a hospital where she later died.
Considering the mindset of most girls and women on unwanted pregnancy, medical experts believe that unsafe abortion, therefore, remains a major public health problem in developing and underdeveloped countries, especially in Nigeria.
Dr Ejike Orji, Chairman, Association for the Advancement of Family Planning, said more than 1.2 million reported unsafe cases of abortion occurred in Nigeria annually.
According to him, 40 per cent of maternal deaths that occur in Nigeria were due to unsafe abortions.
He underscored the need for government to improve budget on health sector to drive change in sexual and reproductive health.
Orji said women should be informed and ought to be given opportunity to make a healthy choice in terms of sexual and reproductive health rights.
He noted that provision of family planning and post abortion for rural women by midwives would be necessary in curtailing maternal deaths arising from unsafe abortions.
Similarly, Dr Godwin Akaba, gynaecologist at the University of Abuja Teaching Hospital, Gwagwalada, expressed concern about the rate of deaths caused by unsafe abortions.
"Many lives are lost on a daily basis to crude abortions; many of those who survive often suffer acute complications such as pelvic inflammatory disease that could lead to secondary infertility, systemic infection and ectopic pregnancies,'' he observed.
Akaba said 40 per cent of women involved in unsafe abortion in Nigeria experienced severe complications around the pelvic.
"If left untreated or poorly treated, pelvic infection could lead to the blockage of the fallopian tube resulting in infertility.
"Based on research, 20 per cent to 30 per cent of unsafe abortion procedures result in reproductive tract infections which lead to secondary infertility.
"Unless the tubes are unblocked via surgery, the chances of conception are very slim because the fallopian tube serves as a passage for the ovum — egg cell — from the ovary to the uterus, where it meets with the sperm for fertilisation.
"Tubal blockage is what essentially leads to infertility; even if it does not lead to complete blockage of the fallopian tube, it could make the lining of the uterus, were the foetus stays hostile, predisposing the woman to recurrent miscarriages,'' he said.
He said it could also lead to ectopic pregnancy, where a foetus could grow outside the womb and if not detected early, the condition could lead to the death of the mother.
According to him, the alarming rate of unsafe abortion is caused by Nigeria's restrictive laws which prohibit induced abortion, except when the life of the mother is in danger.
He observed that the situation had forced many women to patronise quacks that often proved to be dangerous.
To check the rate of cases of unsafe abortion, Ipas, a non-governmental organisation that works globally to improve access to safe abortion and contraception, recommends the review of the Abortion Law in the country.
Ipas Country Director Hauwa Shekarau said the law had been in existence since 1861, describing it as outdated and restricting.
She urged the Federal Government to make the law liberal to improve the quality of services women received from health facilities.
She noted that reforming such law would help to check rate of maternal death and health indicators of women as well as enable women to exercise their sexual reproductive health rights.
"The law guiding abortion in Nigeria is found from Section 228 to Section 230 of the Criminal Code as applicable to the southern part of the country, providing for abortion only if it is to save the lives of women.
"We are not saying every woman should have an abortion but every woman's choice should be included in the law such that if I am raped and decide to keep the pregnancy or abort it, the law should enable me to enjoy that,'' she explained.
By Chinenye Offor, News Agency of Nigeria (NAN)