The Lagos Chamber of Commerce and Industry (LCCI) has urged the Federal Government of Nigeria to deploy innovative measures to tackle natural disasters like flooding.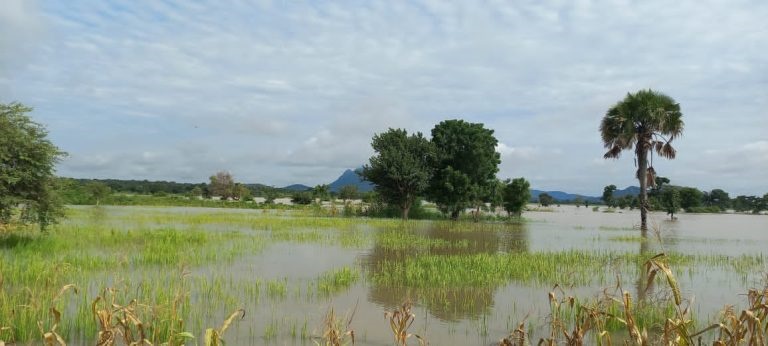 LCCI president, Dr Michael Olawale-Cole, said at its "State-of-the-economy'' quarterly news conference on Tuesday, January 10, 2023, in Lagos that such deployments had become necessary to safeguard against impacts of projected uncertainties.
He said the measures were also necessary to safeguard against the confluence of challenges and economic recession across some regional blocs in 2023.
He stressed that the deployment could be done by implementing environmental guidelines and establishing preventive infrastructure.
Olawale-Cole noted that the impact of climate change on agriculture had become more evident and quick response was critical to avert possible food insecurity and worsening food inflation.
"The Federal Government needs to sustain its targeted interventions in selected critical sectors like agriculture, manufacturing, export infrastructure, and security.
"We urge government to keep track of plans to tackle oil theft to boost oil exports and to earn more foreign exchange even as we commend its effort to combat the cartel involved in oil theft,'' he said.
The LCCI president noted current excruciating inflationary rate, foreign exchange scarcity, high energy cost, and weakening purchasing power, and said many more production activities might be constrained in coming months.
Olawale-Cole also said that manufacturers should be assisted with subsidised input and more foreign exchange allocations to import critical inputs.
This, he explained would reduce the shocks from disruptions to supply chains for raw materials and also drive industrialisation.
"While the CBN embarks on monetary tightening to tame inflation, it should ensure that targeted concessionary credit to the private sector is sustained for Micro, Small and Medium Enterprises,'' he stressed.
He said equity financing must be considered as an exclusive way of funding the 2023 budget deficit as current funding approach must not continue with issuing only debts.
He said governments at all levels must put actionable policies in place to address high fuel and food costs so as to improve the 2023 budget performance.
He noted also that high inflation rate had distorted most of budget assumptions.
Olawale-Cole stated that particular attention must be focused on investments in transport infrastructure to resolve many logistical challenges impacting on the movement of goods across the nation.
"Look beyond oil revenues. We can enhance our foreign exchange earnings through increased inflow of Foreign Direct investments in infrastructure and critical port reforms.
"This will reduce bottlenecks in our export logistics and processes that will boost non-oil production and exports.
"We urge all budget monitoring agencies to promote increased transparency and inclusion in the budget process to improve the ranking of Nigeria in the open budget index.
"Transparency, oversight, and public participation in the national budgeting process are necessary to boost the confidence of Nigerians in the budget process,'' Olawale-Cole charged.
Nationwide massive flooding in the third quarter of 2022 led to significant loss of businesses and property running into hundreds of millions of naira, especially in rice cultivation and other agricultural activities.
By Rukayat Moisemhe