The Chairman, Kulen Allah Cattle Breeders Association of Nigeria (KACRAN), Mr Khalil Bello, has called for proactive measures to end incessant herdsmen and farmers crises in parts of the country.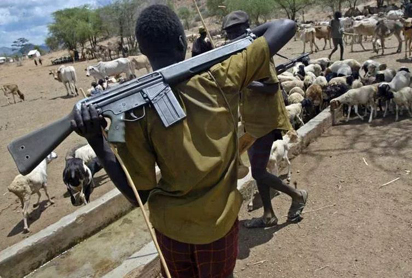 Bello made the appeal at the inauguration of the Borno chapter of the association on Friday, December 22, 2017 in Maiduguri, Borno State.
While calling for restoration of harmonious and peaceful co-existence, he said the association was formed primarily to check the clashes.
He said that the association would sensitise and mobilise its members to shun violence, embrace dialogue and co-exist peacefully among themselves as farmers.
Bello however pointed out that lack of cattle routes and grazing lands as well as the inability of the herdsmen' associations to educate their members on peace building were responsible for the spate of farmers and herdsmen crises.
The chairman stressed that effective measures were necessary to change the trend and promote peace to accelerate livestock production in the country.
"Our mission is to promote peace and unity between herdsmen and farmers.
"We are concerned with the highly pitiable and unacceptable hostility existing between them and we are determined to change.
"Peace, tolerance, understanding, unity, patience and concern for others especially farmers are core values, which we cherish and intend to uphold in our association.
"We are asking for just and fair dealings between farmers and herdsmen," he said.
Bello added that the association welcome pastoralists, livestock farmers and any other Nigerian wishing to join its membership to enhance peace building in the country.
By Rabiu Sani