Burning fossil fuels is the largest contributor to the declining level of oxygen in the atmosphere, according to the latest research by Chinese scientists.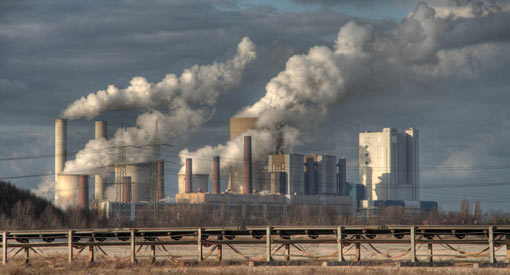 Scientists from Lanzhou University in northwest China's Gansu Province studied fossil fuel oxygen consumption, human and livestock respiration, and fire.
They found fossil fuel combustion comprised 60 to 80 per cent of total oxygen consumption over the past century.
It is estimated that the world's oxygen concentration will drop from its current level of 20.946 per cent to 20.825 per cent as the annual atmospheric oxygen consumption increases sharply to 100 billion tonnes by 2100.
Huang Jianping, Director of the Research Team, appealed for focusing more on atmospheric oxygen changes as well as immediate and cooperative actions against the declining trend.
According to Jianping, although the oxygen deficit has not yet posed a clear threat to human health, it is foreseeable that the environment will significantly change if the trend continues.
"We must do more to promote the output of oxygen and reduce its consumption, such as by using more green energy.
"It is also pivotal to reverse this trend through the combined efforts and cooperation of all countries," Jianping said.
The research findings have been published in the latest issue of Science Bulletin.