The New development bank set up by the BRICS will lend $2.5 billion in 2017, the President of the new lender told the leaders of the bloc who last weekend gathered in the Indian state of Goa for the annual summit.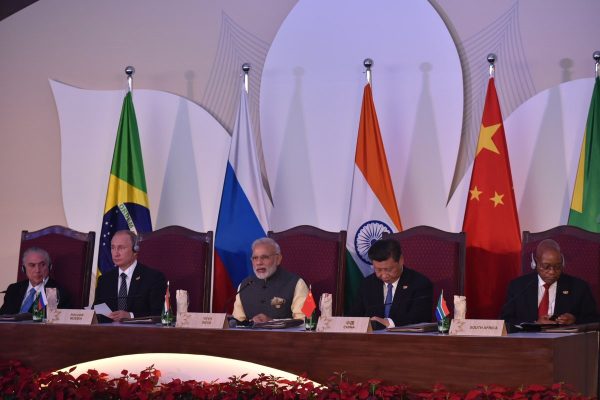 BRICS is the acronym for an association of five major emerging national economies: Brazil, Russia, India, China and South Africa.
"Broadly, in the coming year we will look at lending another 2.5 billion dollars. We also said that in the coming year we would cooperate with other business groups in our member countries and BRICS Business Council to create a platform for sharing knowledge," Kundapur Kamath, the President of the NDB told the BRICS leaders on Sunday.
Earlier this year, the BRICS Bank approved loans amounting to $900 million to green projects in each member state.
The new lender also sold 3 billion yuan ($449 million) of yuan-denominated, green bonds in China's interbank market in July.
Leslie Maasdorp, NDB's vice president and chief financial officer, has said the bank is also planning to sell bonds in Russia and India to fund green projects in these countries.
The first regional office of the Bank will be set up in Johannesburg, South Africa and "will be the face of NDB for the continent".
BRICS members, China, India and Russia are also the three largest shareholders in the China-led Asian Infrastructure Investment Bank (AIIB).
Both the BRICS Bank and the AIIB will extend China's financial reach and compete not only with the World Bank, but also with the Asian Development Bank, which is heavily dominated by Japan.