In a 2012 article published by the United Nations University, titled: "Are Transgenic Crops Safe? GM Agriculture in Africa'', the anchor man, Dr Ademola Adenle, stressed the need for African countries to embrace Genetically Modified Organisms (GMOs) to boost food production.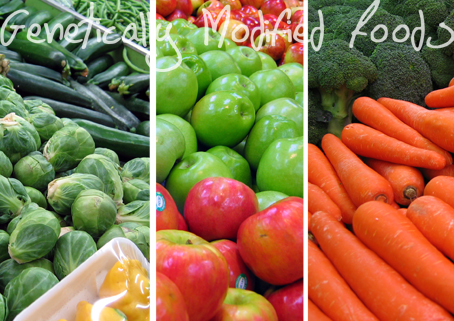 Adenle listed increased crop yields, higher farm income, good health and environment, as benefits associated with GM crops.
"In 1966, when GM crops were first officially commercialised, six countries around the world planted 1.7 million hectares of GM crops.
"By 2010, this had increased to 148 million hectares in 29 countries (including 19 developing countries).
"This 87-fold growth makes GM the fastest growing technology adopted in modern agriculture,'' he wrote.
Agricultural experts and biotechnologists after careful studies also agreed that GM crop producing countries recorded improved crop production, food security and high quality of life.
Devlin Kuyek, author of "Genetically Modified Crops in African Agriculture: Implications for Small Farmers'', said that genetic engineering has made a rapid entry into agriculture.
"Proponents claim that, by transferring genes from one organism to another, genetic engineering can overcome the productivity constraints of conventional plant breeding.
"It is claimed that the new transgenic crops will reduce pesticide use and increase food security in developing countries,'' he said.
Kuyek maintained that it is also widely claimed that the "new" global economy will be built on genetic engineering, and any country that stands on the sidelines will lose its future competitiveness.
He said these claims have influenced policy-making circles in Africa.
Kuyek disclosed that in a letter to then President Bill Clinton of the United States of America, Kenyan President Daniel Arap Moi wrote: "While the Green Revolution was a remarkable success in Asia, it largely bypassed Africa.
"Today the international community is on the verge of the biotechnology revolution which Africa cannot afford to miss."
Indeed, African countries have put up concerted efforts to tackle food insecurity by adopting biotechnology and its tools which also include genetic engineering.
Recently, Africa doubled the number of countries planting biotech crops from three in 2018 to six in 2019, leading the progress among the regions of the world in adoption of genetically modified crops.
This is according to the latest report of the International Service for the Acquisition of Agri-biotech Applications (ISAAA), on the Global Status of Commercialised Biotech/GM Crops, 2019 (ISAAA Brief 55).
The report was launched by Dr Margaret Karembu, Director, ISAAA AfriCentre, Nairobi, via a webinar broadcast on Dec. 7, 2020.
The report listed Ethiopia, Malawi and Nigeria as the latest countries to plant GM crops, joining South Africa, Sudan and Eswatini.
The six countries grew three biotech crops – maize, soybean and cotton – on approximately three million hectares as at the end of 2019.
The seventh country, Kenya, granted approval for cultivation of Biotech (Bt) cotton and may soon join the league of adopting nations on the continent.
Karembu said that Nigeria approved commercial planting of Pod Borer-Resistant (PBR) GM cowpea, thereby adding a new biotech crop to the global biotech basket.
She stated that Africa recorded significant progress in biotech crop research, regulation, and acceptance as evident in Mozambique, Niger, Ghana, Rwanda and Zambia.
Also, Niger became the latest country to pass biosafety law, Rwanda joined Kenya and Uganda in undertaking research into GM cassava, while Zambia approved importation of GM produce.
She also noted that Mozambique completed putting together an application for environmental release of biotech maize, as Ghana passed a legislative instrument that would facilitate biosafety review of GM crops for commercialisation.
"Africa has been regarded as the region with the biggest potential to benefit from biotech crop adoption because of immense challenges relating to new pests' infestation and climate change impacts,'' she said.
The ISAAA director further revealed that leading farmers in Kenya in particular expressed renewed hope in resuming profitable cotton farming with the start of biotech(Bt) cotton planting in 2020.
With more awareness about the technology, African farmers are expected to adopt biotech crops, which will impact their families and the continent at large.
Karembu said that with the addition of three African countries, the number of countries planting biotech crops in 2019 increased to 29 from 26 in 2018.
The top five countries with the widest area of biotech crops are the USA, Brazil, Argentina, Canada and India.
With high adoption rates of principal biotech crops in these countries, approximately 1.95 billion people or 26 per cent of the world reaped the benefits of biotechnology in 2019.
In all, 190.4 million hectares of biotech crops were grown in 29 countries in 2019, contributing significantly to food security, sustainability, climate change mitigation, and uplifting lives of up to 17 million biotech farmers and their families worldwide.
Double-digit growth rates in biotech crop areas were recorded in developing countries, particularly in Vietnam, the Philippines, and Colombia.
"Positioning Africa as a leader than a follower of technology adoption will require strong political goodwill at the Africa Union level, harnessing the creativity of her young professionals.
"This could be possible through bio-entrepreneurship growth and the new Science, Technology and Innovation (ST&I) horizons for 4th Industrial Revolution such as Synthetic Biology.
"Importantly, embracing regional coalitions of the willing, will accelerate this growth by optimising data sharing, expertise and other synergies across the continent," Karembu stressed.
Matin Qaim and Shahzad Kouser, opined in their book, "Genetically Modified Crops and Food Security'', that GM crops could greatly impact food security.
The authors said that many experts see the development and use of GM crops as key to reducing hunger and providing food security.
"GM crops could contribute to food production increases and thus improve the availability of food at global and local levels.
"GM technologies could make food crops higher yielding and more robust to biotic and abiotic stresses, which could stabilise and increase food supplies,'' they said.
According to them, this is important against the background of increasing food demand, climate change, land and water scarcity.
A 2013 publication by the International Food Policy Research Institute (IFPRI),  "Genetically Modified Crops in Africa'', looked at the economic and policy lessons from countries south of the Sahara.
Edited by Jose Falck- Zepeda, Guillaume Gruere and Idah Sithole-Niang, the authors, held that agricultural productivity challenges facing Africa  require a pro­active response and vigilant evaluation of biotechnology and its many tools.
The authors argued that technology interventions, genetically engineered (GE) crops, presented an option that could help increase agricultural productivity, improve income, and contribute to achieving the goals of broader poverty alleviation and national development policies.
They said that avail­able GE crops in the short and medium term may have significant value for African agriculture.
While taking into consideration negative opinion from some quarters associated with GM crops, they debunked such misconceptions, while recommending that non cumbersome biosafey regulatory systems should be put in place.
"As GE crops and other products are regulated products, it is imperative to establish regulatory systems that are commen­surate with the potential risk of the technology.
"These systems should be transparent and fair, and take into consideration all aspects of a broad and inclusive decision-making process.''
They recommended that the biosafety regulatory system should consider all costs, benefits, and risks of prospective technologies within the scope of overall sustainable agricultural and eco­nomic development.
The publication stated emphatically that genetically engineered crops that have been released deliberately have had a remark­able safety record.
"No proven damage to human health or the environment has been documented for any of the approved GE crops.
"Science academies in Europe and the United States, international agencies, and national and regional regulatory agencies officially endorse this safety record,'' they said.
All in all, experts say that genetically modified crops provide more nutritious and tastier food.
They also produce disease and drought resistant plants that require fewer environmental resources, such as water and fertiliser, with less use of pesticides.
GM crops also ensure increased supply of food with reduced cost, longer shelf life and faster growing plants.
By Sylvester Thompson