BirdLife Africa on Tuesday, September 7, 2021 launched the Vulture Conservation Forum, a platform of its network of partners and collaborators from more than 28 countries across the continent to address Africa's vulture crisis.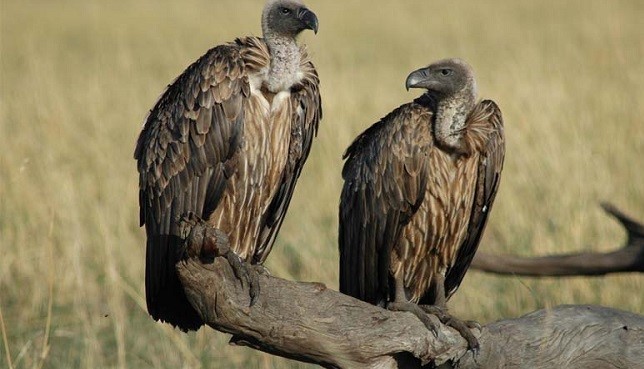 Vultures play a vital role in the environment keeping it free of decaying carcasses, yet the birds have experienced catastrophic declines around the world, with populations of all African vulture species plummeting by 70-97% over the last 50 years driven by poisoning, belief-based use, electrocutions, and collision with power infrastructure, among others.
The BirdLife Africa Vulture Conservation Forum, according to the conservation body, will widen vulture conservation efforts through providing a platform for partners to share information, knowledge and lessons learnt, promote replication of best practices in vulture conservation and raise awareness on the value of vultures in Africa, and the plight they face.
"The launch of this forum is historic. Since 2015, BirdLife partners have raised concerns about the drastic and widespread declines in vulture populations across Africa. These concerns have informed the Vulture Multi-species Action Plan (Vulture MsAP), adopted by Parties of the Convention on Migratory Species (CMS) in 2017.
"In 2018, BirdLife Africa partners singled out six key conservation initiatives areas, key among them, saving vultures. This launch marks the culmination of these efforts by BirdLife Africa partners to mobilise concerted actions, and  reverse the  dangerous decline vulture populations on the continent face today," noted Ademola Ajagbe, BirdLife Africa Regional Director.
The forum will also seek to collaborate with other organisations tackling Africa's vulture decline.
"Africa has lost a significant number of vultures, today, these are the most threatened group of birds globally. Threats to vultures, differ across regions in Africa, and building on the initiatives and expertise of  our network of partners and collaborators, the forum will  help scale up conservation actions to address these threats holistically.
"Further, coordinated and collaborative efforts involving all stakeholders, most importantly local and national authorities are critical in this fight to save vultures," said Salisha Chandra, Vulture Conservation Manager at BirdLife Africa.