The Director General/CEO, National Biosafety Management Agency (NBMA), Dr. Rufus Ebegba, has assured Nigerians that the agency will continue to work to ensure the safety of Nigerians with regards to Genetically Modified Organisms (GMOs).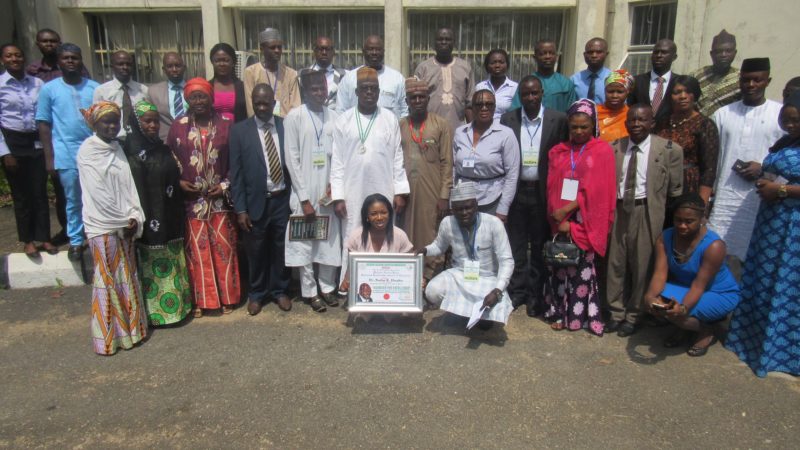 Dr. Ebegba, who said this while receiving the Mallam Aminu Kano Award of Excellence bestowed on him by the Northern Youth Anti-Corruption Ambassadors of Nigeria in Abuja on Wednesday, October 11, 2017 encouraged Nigerians to support the government in fighting corruption.
"The award conferred on me today shows that Nigerians are watching the actions of the government and the establishment of the Northern Youth Anti-Corruption Ambassador group gives hope to the future of Nigeria," he said.
Dr. Ebegba dedicated the award to the Federal Government as a symbol to fight corruption and thanked them and assured them that the agency would do better.
While presenting the award of recognition for safety management, youth empowerment, financial discipline and social transformation, the National Coordinator, Northern Youth Anti-Corruption Ambassadors, Idris Goga, commended the DG/CEO for his hard work, high performance, sacrifice, selfless service and outstanding leadership in ensuring that the agency efficiently carries out its mandate.