Conservation experts have called on African leaders to change the global emphasis for development agendas to water, energy and food sectors.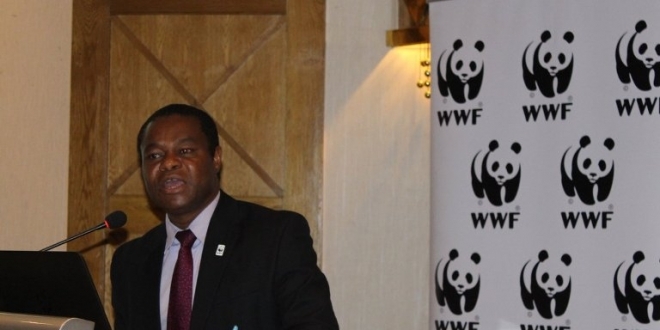 Frederick Kumah, Africa director, World Wide Fund for Nature (WWF), said that it is time for leaders to look at the deals that benefits people and nature.
"Given the current projections, the continent's population will double in 2050 hence the need to re-think how to avail food, water and energy for the projected population," Kumah told delegates attending the UN Biodiversity conference in Sheik El Sheik, Egypt.
Kumah noted that plans on Africa's food systems, land and cultivation process should top the continent's agenda in readiness for the forecast population increase.
He said that there is need to know the amount of water that the continent has since it plays a crucial role for food production and wildlife conservation.
"We have to monitor and manage water resources effectively in the continent to benefit the populations," he added.
Kumah called for use of renewal energy as a replacement for fossil fuel that is unhealthy for the lives of populations.
"We need to decentralize energy production and supply to reach many people who deserve it for their domestic usage," he added.
Kumah noted that the continent need to embark on massive solar and wind energy given that the continent has plenty of sunshine and wind that could help in generating energy.
James Isiche, East African regional director of international fund for animal welfare (IFAW), said that the regional blocks need to come up with harmonised policies to help save wildlife from threats.
He said that the policies must be geared towards protecting the wildlife that is one of the main foreign exchange earners for the continent.
Isiche noted that wildlife in Africa is threatened by climate change, human encroachment, poachers and drought.
"We have to start looking at wildlife as a valued part of biodiversity unlike the past when they were viewed at peripheral," he added.
Isiche urged the governments to consider increasing conservancies since the number of wildlife is exceeding the landscape currently due to the pressure on land.
He said that the 160 conservancies and 80 in Namibia is not enough hence the need for countries to increase them for safety of wildlife.
The expert called on governments to allocate budgets for conservation since support from development partners is fast drying out.
By Duncan Mboyah