US President Joseph Biden has underscored the US' interest in achieving a diplomatic resolution of the controversial Grand Ethiopian Renaissance Dan (GERD) that meets the legitimate needs of Ethiopia, Sudan and Egypt.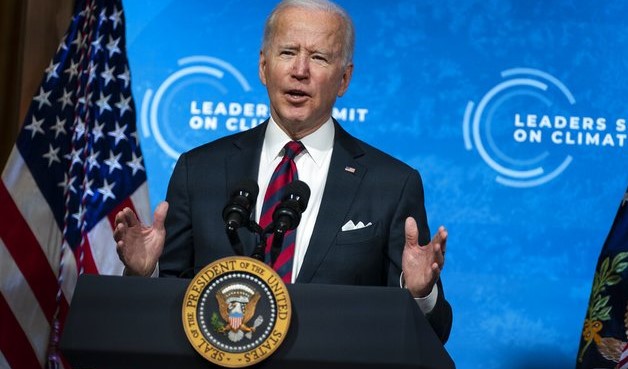 A statement by the White House said President Biden was speaking in a telephone conversation on Monday, May 24, 2021 with Egyptian President Abdel Fattah Al Sisi.
The statement said President Biden "acknowledged Egypt's concerns about access to Nile River waters and underscored the U.S. interest in achieving a diplomatic resolution that meets the legitimate needs of Egypt, Sudan, and Ethiopia".
Ethiopia, Sudan and Egypt have continued with their war of words on the construction the GERD on the Blue Nile with all justifying their positions.
Ethiopia said the dam is essential for its development, while Egypt and Sudan worry about access to vital water supplies from the Nile.
The dam is expected to secure access to electricity for the majority of Ethiopians, to foster economic development and to provide revenues from the sale of surplus electricity abroad.
Sudan fears the new dam will hinder the yield of its own dam – Roseires – situated within a short distance downstream.
Egypt too is worried about the potential impact of the new dam on its own Aswan High Dam, and that it will give Ethiopia control over the flow of the Nile and reduce the fresh water available for Egyptians.
Ethiopia says two turbines of the GERD are expected to generate power next August as it goes ahead with its timelines in the construction of the dam.
Ethiopia also says it will implement the second phase of the filling of the dam reservoir in the coming raining reason, a move strongly opposed by Sudan and Egypt.
The White House statement said the two leaders also spoke about Egypt, Libya, Gaza and Iraq.
On the conflict in Gaza, the statement said President Biden thanked Egypt for its successful diplomacy and coordination with the United States to end the recent hostilities in Israel and Gaza and ensure violence does not reoccur.
"The two leaders consulted on the urgent need to deliver humanitarian assistance to those in need in Gaza and to support rebuilding efforts in a manner that benefits the people there and not Hamas," it said.
The White House added that President Biden said he has asked US Secretary of State Antony Blinken to visit the region for follow up on these urgent needs.
On the situation in Libya they spoke about their commitment to upholding Libyan plans for national elections in December and the removal of all foreign military and irregular forces from the country.
The statement said President Biden underscored the importance of a constructive dialogue on human rights in Egypt, adding that they reaffirmed their commitment to a strong and productive U.S.-Egypt partnership.