The Lagos State Government last week alerted residents to the existence of a new virus in the world known as Coronavirus, which officials described as deadly. Indeed, the dangerous pathogen is believed to have claimed about 50 lives since it was first discovered in 2012. In full, it is referred to as: "Middle East Respiratory Syndrome Coronavirus" or MERS-CoV.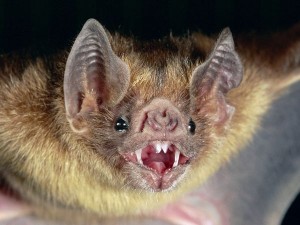 Infection with the novel virus has been diagnosed in 90 patients so far, over half of whom have died. In severe cases, patients develop pneumonia and acute kidney failure. All cases so far are – sometimes indirectly through infected family members or close contacts – connected with the Arabian Peninsula.
State officials have thus called for the observance of a high standard of personal and environmental hygiene in order to reduce the risk of infection as, according to them, there is no specific treatment for illnesses caused by the virus.
State Commissioner for Health, Dr. Jide Idris, who gave the warning in Lagos, noted that the ways Coronavirus is spread have not been extensively studied but confirmed that it could be transmitted easily from one person to another through coughing and sneezing, close contact such as touching or shaking the hands of an infected person and touching one's mouth, nose or eyes after touching contaminated objects or surfaces.
Idris explained that human Coronavirus usually causes mild to moderate upper respiratory tract illnesses and can progress to severe respiratory illness and pneumonia, particularly in the aged, young and already ill people, adding that its symptoms include running nose, sore throat, shortness of breath and fever.
He urged residents to suspect Coronavirus in people that develop acute respiratory illnesses with a history of recent travel to areas where the virus has been reported and not responding to appropriate treatment for the listed complaints or a close contact of a symptomatic traveller to areas where the virus has been reported.
He said: "There is no specific treatment for illnesses caused by Coronavirus. Most people with Coronavirus will recover on their own and they may require supportive treatment, which includes staying at home, resting and drinking a lot of fluids. However, those that progressed to severe distress will need to be admitted into the hospital for specialised care."
The commissioner noted that the risk of infection of the virus can be reduced if people observe a high standard of personal and environmental hygiene by often washing the hands with soap and water; not touching the eyes, nose or mouth frequently; avoiding close contact with people who are sick; ensuring that objects used by the sick are sterilised; and avoiding being in an overcrowded place.
Idris therefore enjoined travellers on holy pilgrimage, particularly to Makkah, to get vaccination against meningitis, yellow fever and flu, while adhering to the precautions earlier mentioned.
He said that pregnant women, the very young, the elderly and the very sick who intend to go on pilgrimage should postpone such a trip.
"You can help protect others by staying at home while you are sick, avoiding close contact with others, covering your mouth and nose when you cough or sneeze, keeping objects and surfaces clean and disinfected," he admonished.
The commissioner advised health workers to be alert, wear personal protective equipment, observe universal basic precaution when attending to suspected or confirmed cases and report same to any local government or council development area nearest to them or the state Ministry of Health.
However, a discovery in the faeces of a South African bat may have shed some light on the origin of the virus.
According to a study published in the journal "Emerging Infectious Diseases," scientists from the universities in Germany and South Africa have now detected a virus in the faeces of a South African bat that is genetically more closely related to the Coronavirus than any other known virus. The scientists therefore believe that African bats may play a role in the evolution of virus' predecessor viruses.
A collaboration of researchers from the Institute of Virology at the University Bonn, Germany, the University of Stellenbosch and several other South African institutions have recently found evidence that MERS-CoV could possibly originate from bats occurring in southern Africa. The South African scientists, headed by Prof. Wolfgang Preiser, tested faecal material from a total of 62 bats from 13 different species for Coronaviruses. In collaboration with their colleagues in Bonn, headed by Dr. Jan Felix Drexler, they investigated the genetic material of the viruses that they found.
In a faecal sample from a bat of the species Neoromicia cf. Zuluensis, they found a virus that is genetically more closely related to MERS-CoV than any other known virus. They believe that MERS-CoV may originally come from bats and may have reached the human population via other animals acting as intermediate hosts.
This finding was made in one individual bat only, but nevertheless serves as an important pointer. When searching for the origin of MERS-CoV, Africa should be taken into account, in addition to the Arabian Peninsula. This work is as important as searching for treatment, because once the origin and modes of spread are known, the risk for human beings can be minimised. Further studies of bats and potential interim hosts are urgently needed to elucidate the origin of MERS-CoV.