The Benue State Government says it has put in place plans for adequate provision of fertiliser to farmers in the 2018 farming season.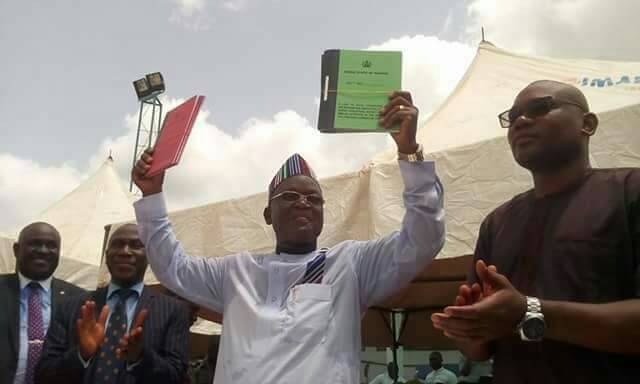 This was made known Wednesday, June 20, 2018 at the Synergos organised AVG/AIG meeting in the Benue State capital, Makurdi, by the Director,  Planning and Statistics, Ministry of Agriculture, Mr Lucky Izobo. He revealed that the ministry had procured 180 trucks of fertilisers for farmers and five trucks of granulated organic fertiliser.
According to him, the ministry is doing all it can to sell the fertiliser to farmers at a subsidised rate and also to sell improved seeds at reduced price, in order to encourage farming and support good yields.
He further urged farmers to try and pay back loans taken from government to enable it access more loans for them, and advised them to veer into planting of stimulants like ogbono and bitter kola to create more wealth opportunities for themselves in the agriculture market linkage.
Also speaking, Mr Felix Odife from the Federal Ministry of Agriculture said training was ongoing at the ministry for pig and grasscutter farmers and that the training is free.
He further urged farmers to explore other relevant options to enable the state grow in agricultural business.
In another remark, Mr Donald Akule, President, Prime Multipurpose Cooperative, urged farmers who have access to social media to try and advertise their products on groups.
He said they should also organise lectures online for youths who want to also venture into farming to enable them know the dos and don'ts of farming, as well as what to start with and the benefits.
In his submission, Mr Philip Ogoji from Technoserve while interacting with farmers at the meeting charged them on the way forward to promote market linkage.
According to him, farmers need to promote market linkage with their farm produce.
However, most of the participants blamed the low sale of their products on bad roads, climate change and lack of fertile land.
To that end, they pleaded with the state government to lessen the pre-application process for farmers to enable them access loans for their farms.
By Damian Daga