The Director of Agricultural Services, Benue State Ministry of Agriculture, Mr Thomas Unongo, has assured farmers in the state of early supply of fertiliser during the 2018 cropping season.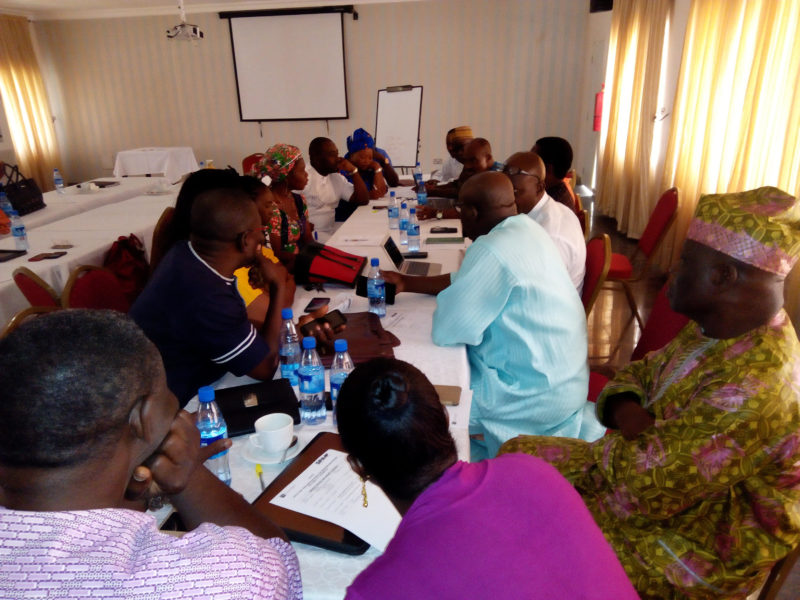 He gave the assurance in Makurdi on Tuesday, December 19, 2017 when he spoke at the meeting of Agricultural Vision Group and Agricultural Innovative Group, organised by Synergos Nigeria.
Unongo said that the state government was making concerted efforts to provide fertiliser to farmers before April 2018.
He said that the fertiliser blending plant in the state had commenced operations, adding that the government had also partnered with other fertiliser companies to supply the input to farmers.
Unongo, however, encouraged farmers to make use of organic manure, which abounded in the state, to boost agricultural production.
He stressed that the organic manure also had the capacity of making crops to thrive and yield bountiful harvests.
Also speaking, Mr Saa-Aondo Anom of Paradiso Farms advised farmers to insure their farms in order to enable them obtain compensation in the event of natural disasters.
Mrs Maureen Kajo, an official of Federal Ministry of Agriculture, urged Synergos to sensitise rural farmers to the ideals of nutrition-sensitive agriculture to enable them to eat balanced diets.
Mrs Ngizan Chahul, the President of Women in Agriculture, called on the Federal Government to establish agro-based industries in all the six-geo-political zones of the country to encourage people to venture into agriculture.
Chahul said that the proposed industries should be established in line with the specific crops in which each geo-political zone had a comparative advantage.
Mr Lucky Izobo, the Director of Research, Statistics and Planning, Benue Ministry of Agriculture, urged farmers to be more innovative in their efforts to boost agricultural production.
Mr Zaki Igyo-Ali of Igyo-Ali Farms said that some modalities had been introduced to make mango one of the major export crops of the state.
By Damian Daga and Nicholas Dechi