The World Health Organisation (WHO) declared the Novel Coronavirus (COVID-19) a global pandemic on March 11, 2020, few months after the disease spread from Wuhan, China, killing thousands and disrupting the world on all corners.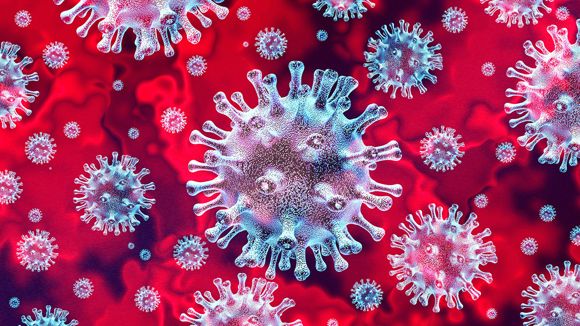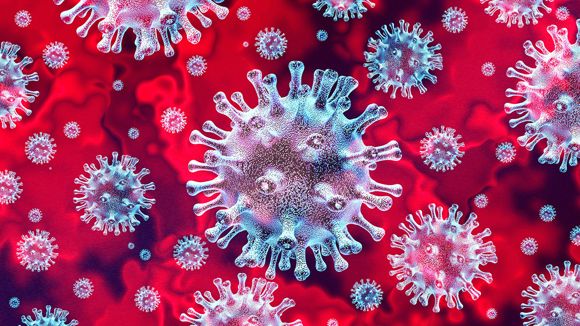 The impact of the pandemic is felt every day in countries including Nigeria, as infection rises and death toll increases.
More than 12.7 million people around the world were diagnosed with COVID-19 as of July 12, and more than 565,000 died, according to a tally by the Johns Hopkins University in the U.S.
More than seven million patients have recovered, it notes.
WHO confirmed a record increase in global coronavirus cases, with the total rising by 230,370 in 24 hours as at July 12.
In Africa, the virus has infected at least, 594,955 people, with 13,246 deaths.
As of July 13, Nigeria's coronavirus burden hit 32,588, with 13,447 recoveries and 740 deaths.
Analysts are worried that despite the growing number of infections and deaths, there have been doubts by many Nigerians that the virus exists in the country.
Many Nigerians allege that government authorities are inflating the figures to justify huge amounts of money voted to combat the pandemic by both government and private sectors.
More worrisome is that some educated citizens expected to enlighten others are also expressing the doubts.
This can be seen in the way many Nigerians shun the health guidelines provided by the Nigeria Centre for Disease Control (NCDC) and WHO to check the spread of COVID-19.
The guidelines include wearing of face masks in public, maintaining physical distancing, regular washing of hands with soap and running water, and use of alcohol-based hand sanitisers.
Many Nigerians still crowd the markets, buses, banks, and other public places without wearing face masks. Only few keep to the protocols.
A businessman at Eke-Awka Market in Awka, Mr Godwin Okala, is among those who do not believe the virus exists in Nigeria.
If COVID-19 is here as they claim, dead bodies would have been lying on the streets and more people would have been infected, going by the way the banks, markets and even some places of worship are crowded," he claims.
A civil servant who gave his name simply as Uche believes that COVID-19 is a `white man's disease' and cannot affect the black man.
"I do not believe this disease is here in our country because it originated from the white man's country. Africans are genetically immune to the disease," he claims.
Mrs Mary Anyamele, a trader at Okpuno in Awka South LGA, is of the opinion that Nigeria's weather is too hot for novel coronavirus to survive.
"I do not believe any individual has the virus in our country. I am yet to see anybody with a confirmed case of COVID-19. Until I see one, I cannot believe," she says.
To some analysts, it is, therefore, not surprising that many individuals ignore COVID-19 precautionary measures, while some contracted the disease and are even having symptoms refuse to report for treatment.
This denial is dangerous for Nigeria and a major setback in the fight against the virus, they say.
The United Nations Resident Coordinator in Nigeria, Mr Edward Kallon, expresses concern over the denial.
"To ignore expert advice at this time is dangerous, not only to the people involved but other people around them and their various communities at large.
"There is only one way out and that is diligent adherence to NCDC and WHO guidelines. The UN is working with the government at both the federal and state levels to flatten the curve of the pandemic.
"This will be difficult to achieve if members of the public don't do their part, which is, abiding by WHO and NCDC guidelines," he emphasises.
Dr Olisaeloka Lotenna, a public health physician at the Nnamdi Azikiwe University Teaching Hospital, Anambra, is sad that many Nigerians, even the educated, seem not to care as they believe that government is manufacturing the number of cases.
"This is dangerous. It is helping to spread the disease.''
Lotenna suggests that COVID-19 survivors should help to convince Nigerians that the disease is real.
"Maybe the government needs to start sensitising discharged patients on the need to tell their survival stories, "says Lotenna.
Prof. Innocent Ujah, a former Director-General of the Nigerian Institute of Medical Research, blames refusal to observe COVID-19 precautionary measures on misinformation and disinformation.
Ujah says there is the need to make COVID-19 survivors advocates of compliance with the protocols to send out convincing messages to doubting Nigerians.
"We do not need to see dead bodies on the streets to believe that COVID-19 is real. The reality is that this disease is real, and it is killing people in large numbers.
"The National Orientation Agency needs to work with survivors and adopt a sustainable and expanded communication strategy to make our people to stop doubting but take responsibility for their health," he urges.
Anambra State Commissioner for Health, Dr Vincent Okpala, urges survivors of COVID-19 to disregard stigma and tell their stories to make Nigerians more aware of the pandemic and more cautious to save lives.
According to Okpala, it is time to use the experiences of survivors to fight the ignorance among Nigerians.
"I just do not understand why people are still doubting the existence of coronavirus disease. I have seen multiple COVID-19-related deaths, and families are hiding the cause of death due to stigma.
"How else do we fight stigma if not by going head-on to tell our stories?
"Telling a survival story is a good story, it is like giving a testimony in church so that people can learn and thank God.
"If we continue to live in denial and ignore the health guidelines, cases will rise, and casualties might increase.
"We need survivors to be ambassadors. You will not know how many lives you are saving by coming out to share your experiences.
"We need the voices of survivors to tell our people that COVID-19 is real and killing people."
Okpala believes that narrating survivors' experiences will help more Nigerians to be cautious, adhere to health guidelines, and go for tests when they notice symptoms and thereby present themselves early for treatment.
"This will help to reduce the number of COVID-19 cases and deaths.
"It is not only the healthcare workers on the frontline of the fight against this pandemic that are saving lives, survivors who become advocates will be saving lives too," Okpala argues.
By Lucy Osuizigbo-Okechukwu