Permit me to say that environmental pollution, especially plastic pollution, has become a huge threat to the living environment, and the human health is not an exception. Evidence has shown that one-third of the plastic packaging that did not end in the landfill can circle the Earth as many as four times in a single year.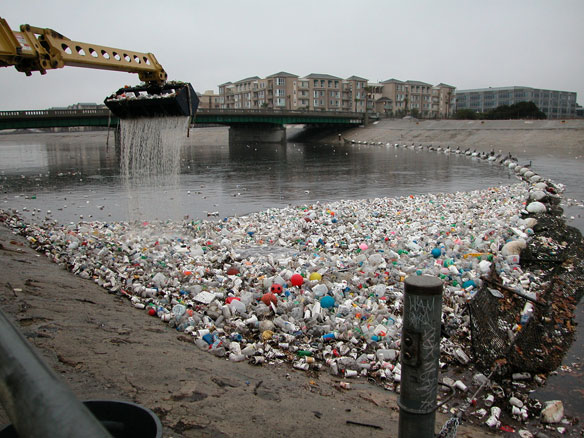 Plastic pollution has been noted to cause mortality of about one million seabirds and 100,000 marine mammals every year. Considering the impact of pollution on the environment, it becomes imperative that we take concise actions in addressing it.
Indiscriminate disposal of plastic waste affects the health of the environment in no small measure. Most used plastics litter the streets of most cities especially in developing countries where a waste management structure is often not in place. This litter of plastics pollute the natural environment, as well as reduces the aesthetics of our cities. In addition, plastic pollution is a major cause of ocean pollution.
Evidence has shown that about 13 million tons of plastic wastes leak into our oceans. This causes a huge threat to biodiversity as it severely threatens marine wildlife. It saddens the heart to see how the marine ecosystem is being upset by the poor man-environment interaction.
Beyond the deleterious effect on the environment, plastic pollution affects human health in no little way. Various research works have studied the impact of plastics on public health with overwhelming shreds of evidence. Plastics are often made of different kinds of chemicals and in various quantities. Many of these chemicals are of various concerns to the health of humans. When the plastics degrade in the environment, they often find their way to the food web and waterways where they can inadvertently enter our system (body), resulting in various health challenges.
From the above, it is evident that plastic pollution is a serious concern both to the health of the environment and humans. It becomes necessary to have concerted measures to address this growing scourge. To address the effect of plastic pollution, we must be ready to walk the talk by changing our attitude towards plastic waste disposal.
Proper waste handling awareness and sensitisation programmes should be staged with the aim of changing people's behaviour. The government should improve plastic waste collection and processing systems so as to improve citizens' participation in the problem-solving process.
The good news is that many plastic wastes can be recycled. This means that we can reduce the number of plastic wastes that end up in our environment. Recycling of plastics also opens a viable window of business opportunity. In addition to this, government at all levels can also promulgate strict laws on plastic usage and waste disposal.
In conclusion, it is the responsibility of all to break-up with disposable plastics if it can't be re-used. Let us beat plastic pollution by preserving public and environmental health. It is high time we said "NO" to plastic pollution!
By Alabede Surajdeen Kayode (Environmental International Exchange Fellow at EarthCorps, Seattle, Washington, USA)