United Nations Secretary General, Ban Ki-moon, has said that planning for disaster should take account of the reduced mobility experienced by many older persons. He spoke on Monday in Abuja, Nigeria's federal capital city, in commemoration of this year's International Day for Disaster Reduction, which the UN boss described as an opportunity to recognise the role of older men and women in fostering resilience.
The theme for this year's celebration is: "Resilience is for life".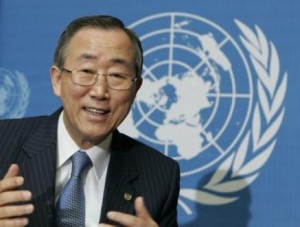 "We have to enable them to prepare for a potential disaster, reach safety and protect themselves. The needs of older persons should also be taken into account in early warning systems, social protection mechanisms, evacuation and emergency response plans, and public awareness campaigns," declared Ki-moon, who was represented by Daouda Toure, Resident Coordinator, UN Systems in Nigeria and Resident Representative, United Nations Development Programme (UNDP).
His words: "As a human family, we are growing older. Globally, approximately 700 million people – 10 per cent of the world's population – are over the age of 60, and by 2030, there will be more elderly persons than children for the first time in history.
"When a natural disaster hits, older persons suffer disproportionately high levels of death and injuries. This tragic trend must be reversed through plans, services and support that ensure we address the vulnerabilities facing older persons while optimising their contributions to our collective safety and wellbeing.
"At the same time, it is important to recognise that older persons have strengths that can serve the community at large. Their years of experience can help in reducing risks posed by disasters. We should involve them in disaster risk management as well as related planning and decision-making processes. Older persons can also meaningfully enrich our critical global discussions on addressing climate change and achieving sustainable development. On this International Day for Disaster Risk Reduction, let us remind ourselves that building resilience to disasters has no time limit in one's life; it starts in youth and grows more important as we age."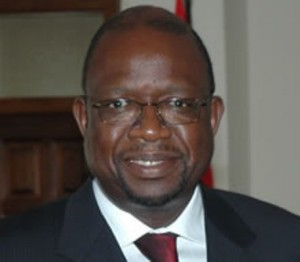 Toure, in his own presentation, points out: "We are seeing the devastating effect of climate change, and how this causes natural disasters, which have potential to threaten hard won gains in development and potentially reverse progress on the MDGs. Thanks to a range of development gains, such as better health care and access to clean water, for example, over the past several decades, the median age of the world's population has increased significantly and will continue to do so. Therefore, on the one hand we live in an increasingly disaster-prone world, and, on the other, many of those directly impacted are the ageing.
"Together with children, older people are among the most susceptible and vulnerable social groups when disasters strike. As a group, the elderly are often among the most neglected in disaster relief programmes, even though they are among the most at risk. There are reports that the vulnerability of the elderly is increasing, with the proportion of older people in developing countries set to double to 850 million by 2025.
"There is therefore a need to include older people in disaster risk reduction. Through their experience and knowledge, they have a tremendous contribution to make and a critical role to play in building resilience. We cannot overlook the importance of their personal experiences and also their needs.  While still trying to provide for their needs, we also need to capitalise on their knowledge, mature wisdom and special skills. In many cultures, their words of wisdom are usually like golden resources to communities in which they live."
Director General, National Emergency Management Agency (NEMA), Muhammad Sani-Sidi, said all hands must be on desk to ensure more awareness is created on the positive attributes of aged people in planning and decision making during disasters.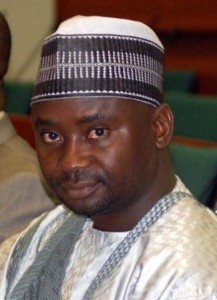 He said it is imperative to include older people in disaster risk reduction and recognise the critical role they can play in resilience–building through their experience and knowledge.
"This year's campaign seeks to highlight the positive attributes of aged people in planning and decision making for disaster resilience, in making communities safer before, during and after disaster hit their villages, towns and cities," he noted, even as he lamented that the aged receive very little attention in developing nations.
Sani-Sidi went on: "This may be due to a widespread belief that few older people exist in developing countries or that traditional structures provide support to older people. There is also a mistaken presumption that older people are economically inactive. Ageing issues have a low priority in government business. When they are considered, they are seen as welfare issues, in which older people are regarded as a burden on society and passive recipients of care.
"Lack of public awareness and information about older people's contributions, circumstances, issues or needs creates negative images of ageing. Although knowledge of older people's issues is growing, these images and assumptions persist, increasing the invisibility' and marginal position of older people. In an emergency, where service provision and allocation of resources may be uneven, this invisibility often results in older people being deprived of critical life-saving resources".
He said it is imperative for agencies to utilise or enhance the capacities and contributions of older people.
"Their long experience, influence on decision-making, and control of economic assets makes older people well placed to take leadership roles in emergencies, encourage conflicts resolution and community justice and foster problem solving, especially if regular leadership structures are disrupted. Older people play roles as care givers and resource managers," he noted.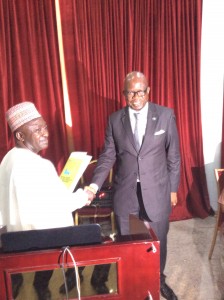 One of the highlights of the event was the public presentation of the National Disaster Recovery Strategy and Framework (NDSRF), which the UNDP supported NEMA to prepare. It is the only available document that explores strategies by which the country can recover from disasters.