Howard Bamsey has officially begun his duties as new Executive Director of the Green Climate Fund Secretariat. He was selected last year by consensus during the Board's 14th meeting, following an extensive global recruitment process to select a new head of the Secretariat.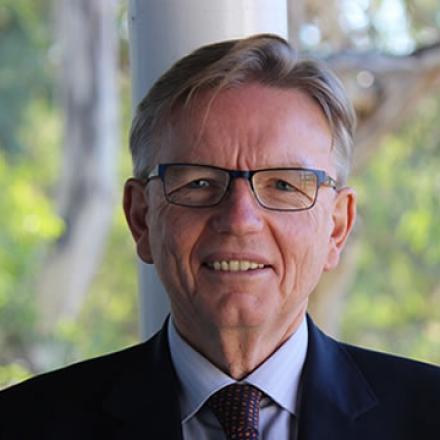 Ambassador Bamsey is said to be a prominent figure in climate change diplomacy. With more than 30 years of experience in international negotiations, he has been instrumental in forging global endeavors on climate change action.
Mr. Bamsey will head up the GCF Secretariat, which was established in Songdo, Republic of Korea, in 2013 to serve the GCF Board. The GCF was formally established in 2010 to contribute to the achievement of the ultimate objective of the United Nations Framework Convention on Climate Change (UNFCCC) by financing climate mitigation and adaptation initiatives in developing countries.
Welcoming Mr. Bamsey's appointment, GCF Board Co-Chair Ayman Shasly, representing Saudi Arabia, said the GCF would benefit from the new Executive Director's wealth of international experience. "This is an exciting time to become the GCF's leader. I am confident Howard's appointment will help the GCF scale up climate finance in the months ahead, after its commitment of more than $1.3 billion in 2016," Mr. Shasly said.
Developed country Co-Chair, Ewen McDonald (Australia), added: "Howard's leadership and negotiating experience will be of great value as the GCF consults its growing array of climate finance partners to ensure we match the needs of developing countries."
Mr. Bamsey will work closely with the 24 members of the GCF Board, equally representing developed and developing countries, to oversee the Fund's investments and management.
Bamsey succeeds Hela Cheikhrouhou, a Tunisian, who was the Fund's first Executive Director. She is credited with setting in motion GCF's first resource mobilisation process and overseeing the establishment of the body's headquarters in the Republic of Korea.
In between Cheikhrouhou's stepping down and Bamsey's selection, Javier Manzanares, GCF's chief financial officer, was the Executive Director ad interim.
Bamsey, former Director-General of the Global Green Growth Institute, has a career spanning decades in international climate change, environment and sustainable development, both in the diplomatic service and academia.
He co-chaired the United Nations "Dialogue on Long-term Cooperative Action on Climate Change" from 2006 to 2007 and served as Australia's Special Envoy on Climate Change and Deputy Secretary at the Department of Climate Change and Energy Efficiency from 2008 to 2010. He has also served in a variety of senior government and executive positions.
The GCF was established to support low-emissions and climate-resilient development in developing countries in the context of sustainable development and poverty reduction. The Executive Director will lead the Secretariat of the Fund, headquartered in Songdo, Incheon City, Republic of Korea.