The African Union (AU) Commission has urged stakeholders to train officials of member states, agencies and academic institutions on the skills of developing, implementing and monitoring of Green Climate Fund (GCF) Proposals.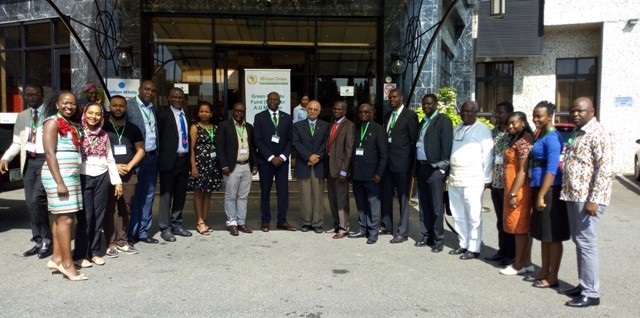 Prof. Sarah Agbor, the Commissioner, Department of Human Resources, Science and Technology, African Human Commission, made the call in Abuja on Tuesday, August 28, 2018 while declaring open a three-day capacity building workshop for representatives of AU member states.
The workshop, organised by the African Union Scientific, Technical and Research Commission (AU-STRC) Abuja, was aimed towards training the participants on the process involved in accessing the fund.
She said: "The Green Climate Fund aims to promote a paradigm shift towards low emission and climate resilient pathways in developing countries to limit or reduce their greenhouse gas emissions and to adapt to the impact of climate change.
"However, many AU member states have been able to access the GCF, and that is why this particular conference is very essential.
"Where do we go, how do we go, how do we implement and get member States access to the GCF?
"The key development mechanism has registered a minimal success of less than 2% in Africa in terms of Projects as compared to China alone that has over 80%.
"Some studies attest that this is due to the lack of institutional and technical Capabilities which attract funds in accordance with best practices.
''I started the paradigm in design execution and monitoring of projects, learning lessons from the challenges of CDM, particularly where all member States have little knowledge, skills and nuances of design, implementation, monitoring and evaluation of fundable projects
"In response to the above mentioned, the African Union Scientific, Technical and Research Commission, with the technical support of the African Centre for Technology Studies, the African Sustainable Health and the Institute of Climate Change and Adaptation, Nairobi, Kenya.
"May I underscore the need to prepare officials of member states' industries, agencies, parastatals and academic institutions for training on the skills of developing, implementing, and monitoring of GCF projects.
"We hope and believe that you will take advantage of this unique opportunity to learn, improve and strengthen your capacity with the requisite knowledge and competencies on the operation of the GCF and hoe to develop competitive affordable GCF project proposals.
"And that on returning to your institutions, organisations and parastatals, you will in turn champion this cause and train others to create the chain.
"And this will help establish GCF project development and management development skills within states.''
The AU commissioner further urged the stakeholders at the workshop to realise that they had a responsibility to the continent.
"The dream of achieving what Africa should be lies in all of you. We say health is wealth, but when there is pollution everywhere how can there be health?
"In whatever capacity you are attending this meeting, you have already been taken as an ambassador to promote the GCF and for it to be implemented so that at the end of the day, we will benefit from the positives that will come out of it,'' she added.
The News Agency of Nigeria (NAN) reports that participants from 17 African countries are attending the three-day conference.
The countries are Ethiopia, Botswana, Kenya, Tanzania, Gambia, Ghana, Egypt, and South Africa.
The others include Cameroon, Zambia, Mauritius, Malawi, Zimbabwe, Liberia, Swaziland, Uganda, and Nigeria.
By Patricia Amogu