The city of shoreline is the home to the magical Kruckeberg Botanic Garden that begun in 1958 by Prof. Arthur Rice Kruckeberg, University of Washington, and his wife Mareen Schultz Kruckeberg. It is true that the garden was originally owned by the Kruckebergs, who were botanists and horticulturalists that collected the plant for over 50 years while traveling. In 2008, the land was donated to the City of Shoreline's Parks and Recreation Department and is now a public park and nursery.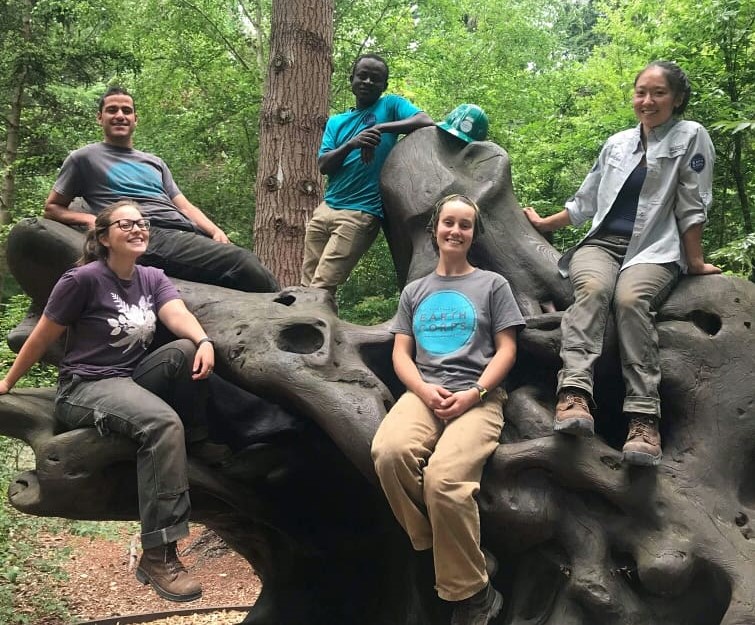 The public can now visit the park at designated hours which alternate seasonally. It is open for horticultural workshops and tours. The garden contains a mix of native and non-native species of plants, mainly from China and Japan. It includes exotic conifers (larches, sequoias, pines, firs, spruces, and hemlocks; hardwoods, especially oaks and maples; rhododendrons, magnolias, a unique wingnut, and many other woody plants, as well as notable displays of ferns, cyclamens, wood sorrel, and inside-out flower). It's hard to believe that this garden holds all these beautiful and historic plants. To me, Kruckeberg is not just a garden, but a magical ecological space that filled the eyes with wonders. If I have the chance, I would love to visit this garden repeatedly.
The Kruckeberg Botanic Garden Foundation (KBGF), a non-profit organisation, in collaboration with the city of Shoreline, sees to the maintenance and sustainability of the park. EarthsCorps was contracted by KBGF to building a gravel trail that serves as a pathway for people to easily navigate through the garden. I am indeed happy to be a part of this project.
It was raining and cold on the first day of this project, the weather no doubt influenced my reaction to working this morning. The project supervisor, Lindsey, did a great job in motivating us by being a proactive leader that leads by example. I was moved by the zeal and enthusiasm she brought to the project.
I and the rest of the crew started the task by removing existing wood chip and grass base to soil level, using wheelbarrow and buckets. The second stage was grading and deciding the pathway, and the last stage was using totter, kabota, shovel, haul and spread gravel at 2-3 inches on the prepared surfaces.
We did some quality control measures making sure that water run-off properly when it rains. After the project, we took our time to navigate the garden for some plant identification and took a picture with a masterpiece architectural wood design donated to the garden some years back.
As the crew safety officer, I always make sure I read out the Job Hazard Analysis. Listing and discussing the project hazards and preventive measures to be taken to reduce the risk of injury or illness.
I must not forget to state that the garden contains four State Champion trees like the Tanoak (Lithocarpus densiflorus), mutant Tanoak (Lithocarpus densiflorus 'Attenuato-dentatus'), striped-bark maple (Acer davidii), and Chokecherry (Prunus virginiana). It also contains various rare trees of interest, including Caucasian Spruce, Brewer's Spruce, Chilean fire tree (Embothrium coccineum), and Eucryphia glutinosa.
It is evident that this garden will forever blossom with proper care, maintenance and monitoring it enjoys from its caretakers. People will forever have a wonder to see and something to learn at this evergreen ecological botanic garden. The Kruckeberg, no doubt, have registered their name in the lips of present and future generations that benefit from this space.
By Alabede Surajdeen (Environmental Restoration International Exchange Fellow at Seattle, Washington, USA; @BabsSuraj; alabedekayode@gmail.com)