Succour is finally coming the way of the troubled Gashaka Gumti National Park, thanks to an initiative involving a not-for-profit outfit and the government of Nigeria.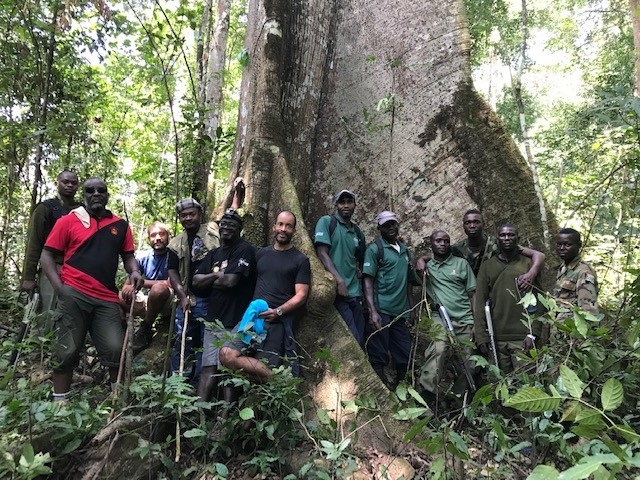 The Lagos-based Africa Nature Investors (ANI) Foundation has embarked on the protection and development of the national park, believed to be Nigeria's largest park, measuring about 6,400 km2, and located on the border with Cameroon in Taraba and Adamawa states.
ANI recently signed a Partnership Agreement with the Nigerian National Park Service, which gives the conservation group the mandate to work closely with the park authorities on all aspects of its management. The organisation has reportedly rehabilitated several defunct park vehicles and established joint patrols between the Nigerian Army and the park rangers.
"Excitingly, we are in the process of signing MoUs with three international conservation NGOs who will bring some of the best technical expertise in Africa to the management of the park," says Tunde Morakinyo, veteran conservationist and head of ANI.
According to him, ANI has commenced a programme to protect and develop Gashaka Gumti that includes:
Re-establishing and strengthening park protection and developing the park's infrastructure
Developing a research programme to inform park management decisions
Community collaborative management and development
Developing a park business plan focussed on making it self-sustaining financially, generating an income for the local communities, the State and Federal Government
Low-impact eco-tourism targeted at the domestic tourism market in Nigeria aiming to provide comfort of a standard commonly found in East and Southern Africa. For this light aircraft access will be essential along with effective security and reasonable wildlife numbers.
Morakinyo's words: "Our big focus over the coming year will be on restoring effective security control across the park by retraining and equipping the rangers so they can become an effective protection force. Developing a strategy to work with the local communities on job creation initiatives will also be an important focus this year to ensure they have a stake in the protection and development of the park.
"Our aim is to make Gashaka Gumti National Park an internationally famous destination that generates finance for local communities as well as the country; a place that all Nigerians can be proud of as part of their national heritage."
The southern part of Gashaka Gumti is highly mountainous and thickly forested (with Nigeria's highest Mountain – Chappal Waddi at 2,400m above sea level), and has exceptionally high levels of endemic plant and animal species. Key animals found in the park include African forest buffalo, West Africa's largest population of chimpanzees, African elephant, lion and a wide range of antelopes though population numbers are uncertain. The forested mountains are also a critical watershed for the River Benue.
The park is however under increasing threat. It is said to be severely understaffed given its vast size with only 150 poorly equipped park rangers and practically no infrastructure (roads, bridges, airstrips, functioning offices or decent accommodation) making it almost impossible to adequately patrol the park or to accept tourists.
The park, reveals ANI, suffers from annual incursions by nomadic Fulani pastoralists with thousands of cattle, who are increasingly involved in clashes with park rangers. Poaching and logging for rosewood trees, which are being exported to the Far East, are said to be increasing.
"If the park's forests disappear, the watershed will be affected impacting millions of lives downstream," stresses Morakinyo.
The ANI Foundation, he adds, was established to engage Africans, particularly the business community, in the discourse around conservation in Africa.
Morakinyo says: "For too long in Africa, the discussions on conservation have been dominated by international NGOs.  However, if we are to have a chance of protecting the wild lands and wild spaces in Africa in a sustainable manner, Africans need to understand how important they are to development and must develop homegrown solutions to protecting these places for the benefit of all. Catalysing this, is the central mission of ANI.
"We also aim to demonstrate that private sector led investments can make nature conservation in Africa profitable, so it can pay its way, provide development benefits, locally and nationally and be a source of pride to Africans."