Issues supporting Akwa Ibom State's transition to a low-carbon and climate-resilient economy, in the light of its vulnerability as a coastal state, are expected to be addressed at an international summit scheduled to hold next month in Uyo, the capital city.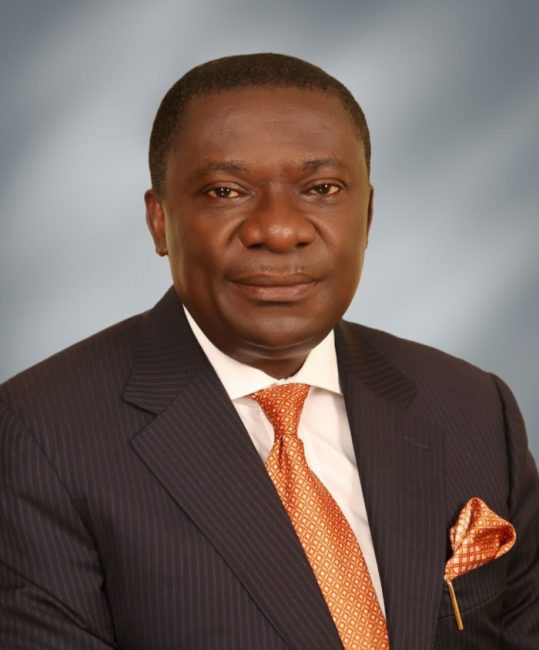 The first ever state-organised State Climate Change and Clean Energy Mega Summit/Expo will bring together international and national experts and major stakeholders in the fields of environment, climate change and energy nexus. It is being organised by the Akwa Ibom State Ministry of Environment and Mineral Resources in collaboration with the Water Safety Initiative Foundation (a United Nations accredited NGO), University of Uyo and African Clean Energy Summit Group. It will hold 26th -28th July, 2016 at the Le' Meriden Ibom Hotel and Golf Resort, Uyo.
Themed: "Charting a Roadmap for Sustainable Environment and Creation of Green Jobs", the summit, according to Dr. Iniobong Ene Essien, Commissioner for Environment and Mineral Resources, aligns with the Paris Climate Change Agreement as well as the Sustainable Development Goals (SDGs).
According to him, the forum will include exhibitions of clean energy and other climate change related technologies that can be deployed in the country, as well as a tree planting campaign to raise awareness on the dangers of deforestation to satisfy the need for fuel wood.
Dr Essien was quoted in a statement endorsed by his aide, Unyime Robinson, as saying: "Specifically, the summit will enable us to explore the abundant renewable energy resources in the state and the innovative energy technologies that would enable the state, an indeed Nigeria, to significantly contribute to the goal of providing universal access to energy in Africa by 2025. Akwa Ibom State desires to be among the first that will work with stakeholders to make this to happen.
"As a major oil producing state, our desire to transition to low-carbon development will create the much-needed green jobs as well as significantly contribute to achieving Nigeria's Intended Nationally Determined Contributions (INDCs) submitted as part of the Paris Agreement. You may note that Akwa Ibom State has remained the only sub-national government that has sponsored and hosted a Post-COP21 national dialogue to articulate how it can contribute to meeting Nigeria's targets in its INDCs as well as to take advantage of the opportunities provided by the Paris Agreement."
According to him, the outcomes of this summit will shape the state's thinking on:
The establishment of the first Clean Technology and Export Processing Hub in West Africa
The first Low Carbon City in Akwa Ibom State; and
The development of concrete projects that we can present at COP22 in Morocco for implementation as part of the Paris Agreement.
A special golf tournament is also planned for 29th July and 30th July to take advantage of the World Class Golf Course at the Le' meridien Ibom Hotel to raise awareness on the climate change, environment and energy nexus in Akwa Ibom State.