The Akwa Ibom State House of Assembly on Thursday, June 6, 2019 passed a bill to establish the Urban and Regional Planning Board and Area Planning Authorities and for all other purposes connected therewith.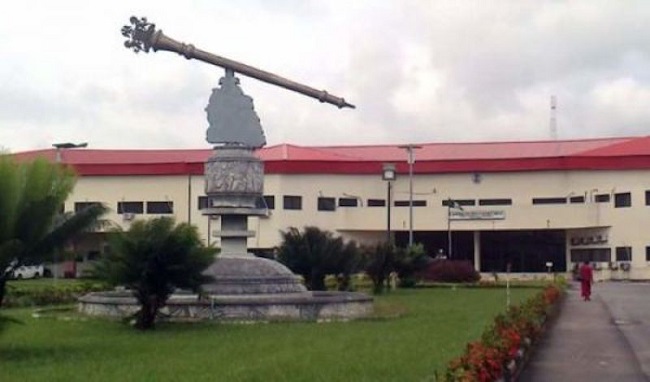 The bill, which had earlier passed through first and second readings and committee stage, was read a third time through a motion by Mr Otobong Akpan, (PDP-Ukanafun) and seconded by Mr Uduak Ududoh (Ikot Abasi/ Eastern Obolo).
The bill, when assented to by the governor, would provide sustainable modalities for physical planning, development and control of urban and rural space in Akwa Ibom.
The bill is expected to provide the needed legal framework for proper planning, development control and management of physical space in the state.
The bill, when signed, would outline the guidelines and procedures for development control activities in line with the nation's Urban and Regional Planning Law.
The bill would encourage discipline in the use of land, promote compatibility, convenience and facilitate ease of movement for both human and vehicular traffic in the environment.
The bill is also expected to among other things, improve the revenue base of the state through registration and approval of buildings, development and fines from defaulters in both urban and rural areas of the state.
The physical urban control bill would create employment opportunities for professionals and allied service providers in the building sector.
In his remarks, the Speaker, Mr Onofiok Luke, said the bill in addition to sanitising the environment, would further set out the needed legal framework for orderly and prudent management of land by incorporating appropriate professionals in the administration of physical space in the state.
He directed the Clerk of the Assembly, Mrs Mandu Umoren, to send a clean copy of the bill to Gov. Udom Emmanuel for assent and the commencement date of the bill to be from June 6.
The sixth assembly came to an end on Thursday, June 6 after its valedictory session.
Gov. Udom Emmanuel had sent a letter of proclamations for the seventh assembly to be inaugurated on June 10.
By Isaiah Eka