Governor Rotimi Akeredolu of Ondo State has thrown his weight behind the Builders and Construction Skilled Artisans Association of Nigeria (BACSAAN) on tackling the effects of climate change in the country.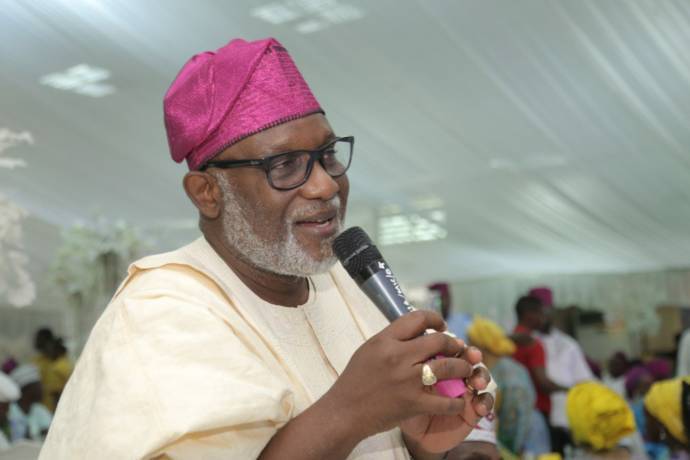 Akeredolu, represented by his Senior Special Assistant on Multilateral, Mr Felix Alonge, expressed his support during the inauguration of the women-led arm of BACSAAN in Ondo State and its southwest zonal coordinators.
The statement was made available to newsmen in Abuja by the state's Publicity Secretary of the association, Mrs Temilola Odetola.
BACSAAN was established to assist in dissemination of government's policies and programmes, build a stronger force for securing government's recognition, patronage and partnership in combating climate change effects.
The association consists of professionals in building, construction, art, craft and allied fields.
The National President of the association, Alhaji Fasasi Muhammed-Jamiu, in his keynote address, urged all the prospective members and the EXCOS "to be in unity and be committed to work in this era of climate change that requires actions for sustainable developments."
He said the group would promote professionalism that would meet up with international standards.
"If flooding persists in Nigeria, BACSAAN, through a vibrant dynamic leadership, will seek supports to train and re-train their members to produce buildings, materials and clothes that will be climate-change compliant," he said
BACSAAN's National Women Leader, Dr Jumoke Aborode, called on the women to be ready for more innovations through trainings, exposure and access to good leadership.
Representative of the National Orientation Agency, Ondo State chapter, Mr Akinniranye Akintade, also said the agency was ready to work with BACSAAN to embrace made in Nigeria goods.
The occasion was attended by other dignitaries across the state, including royal fathers.
By Taiye Agbaje