Shocking new research suggests air pollution has a serious impact on mental capabilities as well as physical health in human beings.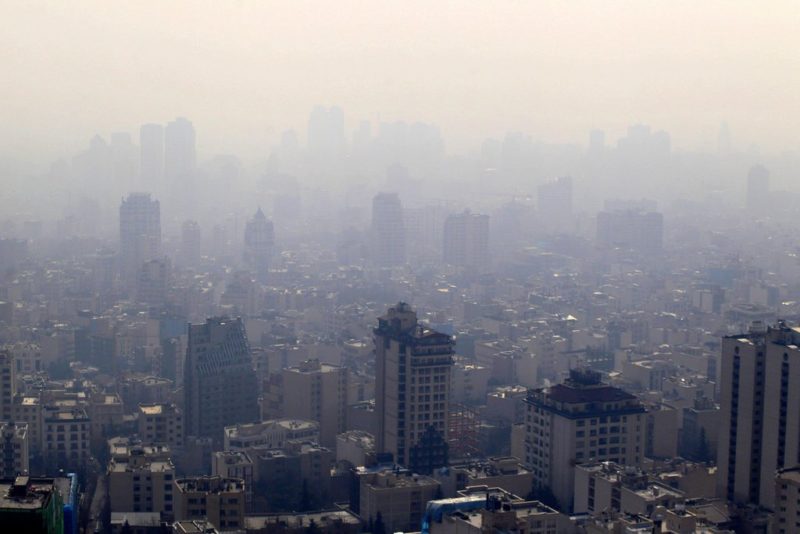 High levels of pollution can trigger a decrease in language and arithmetic skills – with the average impact of 'dirty air' equivalent to losing a year in education.
The United Nations has blamed air pollution for seven million deaths worldwide each year, while campaigners have urged local government to take more action.
An international team of researchers led by Beijing Normal University analysed language and arithmetic tests conducted on 20,000 people across China between 2010 and 2014.
However, the study is relevant worldwide, as the latest figures show around 95 per cent of the global population are now breathing unsafe air.
Scientists conducted the tests across China in areas with varied levels of pollution.
According to the latest findings, air pollution is a significant cause of loss of intelligence – roughly equating to the impact of losing a year of education.
Although previous research had found air pollution is capable of harming cognitive performance in students, this latest study is the first to examine people of all ages.
It also analysed the difference between men and women.
'Polluted air can cause everyone to reduce their level of education by one year, which is huge,' researcher Xi Chen of Yale School of Public Health told the Guardian.
'But we know the effect is worse for the elderly, especially those over 64, and for men, and for those with low education.
'If we calculate [the loss] for those, it may be a few years of education', he said.
Worse still, the researchers found that the longer people are exposed to dirty air, the greater the damage to their intelligence levels.
'We find that long-term exposure to air pollution impedes cognitive performance in verbal and math tests', researchers wrote in their paper, published in the journal Proceedings of the National Academy of Sciences.
'We provide evidence that the effect of air pollution on verbal tests becomes more pronounced as people age, especially for men and the less educated.
'The damage on the aging brain by air pollution likely imposes substantial health and economic costs, considering that cognitive functioning is critical for the elderly for both running daily errands and making high-stake decisions'.
For the latest study, scientists accounted for the gradual decline in cognition seen as people age.
They also ruled out the possibility that people are more impatient or uncooperative during tests when the pollution levels were especially high.