A France-based agro firm, Cooperl Arc Atlantique, on Friday, July 6, 2018 said it would partner Oke-Aro pig farmers on energy generation from farm wastes, by applying the French model.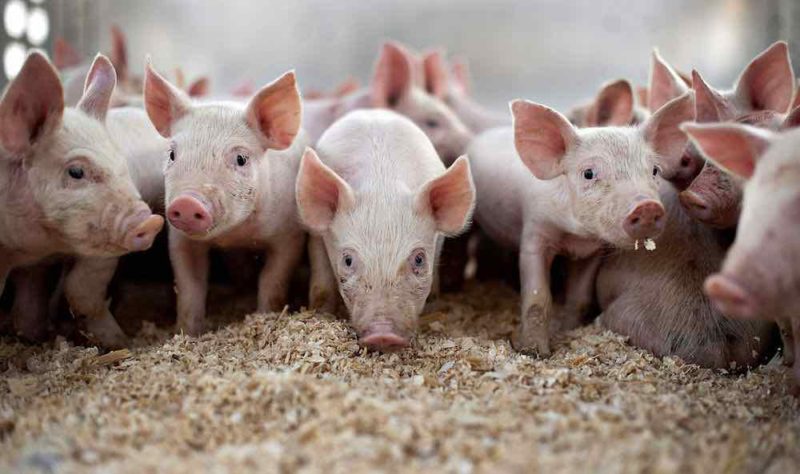 A Director of the firm's Cote d'Ivoire branch, Mr Francois Teillet, told the News Agency of Nigeria (NAN) in Lagos during an interactive session with pig farmers at the farm Estate in Ogun State.
Teillet said that the company had recorded successes in generating biogas from wastes got from pig farms in France.
According to him, it is a profitable venture for farmers because they will have the opportunity to make money from all the wastes gathered.
"Profits from waste are huge. Oke-Aro pig farm is the largest in Africa, and when you consider the waste generated daily, nothing has been done to utilise it for energy generation.
"Cooperl wishes to introduce our pig waste to biogas model that will ensure that farmers continue to make profit across all the pig value chains.
"It has worked for the company in France and we believe it will give a better result here in Nigeria.
"Also, we have introduced the same process in Cote d'Ivoire, and it has been successful," Teillet said.
The director said that the company was planning to establish a hi-tech slaughter house at the pig farm estate, among others across the value chain.
Teillet said: "For now, we are on the final stages of establishing a hi-tech slaughter house in Nigeria, for the availability of wholesome pig meat for consumption."
According to him, Nigerian pig farmers are in for a jolly ride after the programmes materialise across the pig value-chains.
Mr Femi Malomo, Managing Director of No1 PigFan Nigeria Limited, said that the visit of Cooperl was apt, since pork meat was becoming popular as best source of protein.
Malomo, who is also a consultant and partner with Cooperl, said he would not associate with the French firm if the partnership between the company and pig farmers would not be profitable.
"I will not associate myself with Cooperl if I know that they will not help to develop the sector.
"Cooperl is in Nigeria for the proper handling of pork, and to help farmers to become more productive in the field.
"It is a good and healthy partnership, and we hope that farmers will give the necessary support needed," Malomo said.
Mrs Olumide Jibodu, a pig farmer, was excited at the plans to manage wastes at the farm, since that was a major challenge.
Jibodu said: "I am particularly happy with the firm for the plans to help us on waste management, in respect of generating alternative energy.
"This is a big farm, and the amount of waste daily is very huge. That is an area that does not get the desired attention it deserves; so, this is a new lease," she said.
NAN reports that Cooperl currently ranks number one in France and number six in the world for pig farming and production.
In 2016, Cooperl recorded a turnover of Euros 2 billion.
By Itohan Abara-Laserian