Climate change is threatening Morocco's Souss Valley, a fertile plain located in the country's  southwest region and an important agricultural zone that employs about 30,000 farmers in a combination of traditional and high-tech farming operations.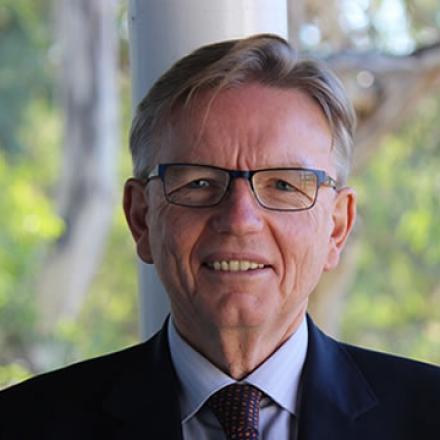 Indeed, climate change is threatening the valley's key resource – its water, and subsequently, its vast irrigated area; a lifeline for food production. With changing and unpredictable rainfall patterns and prolonged periods of drought, the Souss Valley is faced with an uncertain future, placing livelihoods under threat.
Working to change course is Morocco's Agency for Agricultural Development (ADA), a public agency focused on making the country's agricultural sector climate-resilient and sustainable. ADA is one of the Green Climate Fund's (GCF) 54 Accredited Entities, becoming a GCF partner in March 2016.
One project ADA wants to develop and bring to the GCF is aimed at boosting the resilience of the valley's agricultural sector to climate change through an integrated approach to water management. The project is set to preserve groundwater and promote sustainable use of surface water through an efficient drip irrigation system. This approach will increase watershed management and build the resilience of the sector, particularly for small-scale farms.
Now, thanks to a GCF grant of $717,407 that was recently approved for ADA through GCF's Project Preparation Facility (PPF), the agency can start the necessary groundwork to assess and plan the most appropriate technologies to use, and best way to design and implement the project.
The Fund's PPF instrument supports GCF accredited entities like ADA by providing up to $1.5 million to conduct fundamental assessments, studies, and consultations that are crucial building blocks for innovative high-quality project design, and pre-requisite for a GCF funding proposal. This is the Fund's second such PPF grant, with the first provided to the Ministry of Natural Resources of Rwanda (MINIRENA) in 2016.
Over the next 12 months, ADA will use GCF project preparation resources to conduct a feasibility study for the technical design of the drip irrigation system, as well as environmental, social and gender assessments. The PPF resources will also employ economic analyses and develop a project management plan with the corresponding full-fledged GCF funding proposal.
"The GCF Project Preparation grant will enable ADA to verify the project's validity, assess the social, environmental and gender dimensions, and other considerations that are key to making it a success," said Ms. Meryem Andaloussi, ADA Head of Environment Service. "Our long-term goal is to preserve Morocco's precious resources while strengthening the resilience of farmers to climate change."
"ADA's project is perfectly in line with Morocco's climate change policy and is based on green growth, fostering economic and sustainable development," said Mr. Mohamed Nbou, Director of Climate Change with the Secretary of State to the Minister of Energy, Mines and Sustainable Development, Morocco's National Designated Authority to GCF. "This project constitutes a model by aiming to strengthen farmers' resilience and, in parallel, promote low-carbon development, natural resources preservation, and social development and gender involvement," he added.
During the project design phase, ADA will work closely with Souss Valley farmers considered most vulnerable to climate change, such as female-headed households, to better understand their needs and engage them in accessing improved irrigation technologies.
This is the Fund's third such PPF grant, with the first provided to the Ministry of Natural Resources of Rwanda (MINIRENA) in 2016.