It is imperative for African Civil Society Organisations (CSOs) to advocate for innovative solutions to overcome environmental challenges facing Africa, UN Environment regional director for Africa, Juliette Biao Koudenoukpo, said on Sunday, September 16, 2018.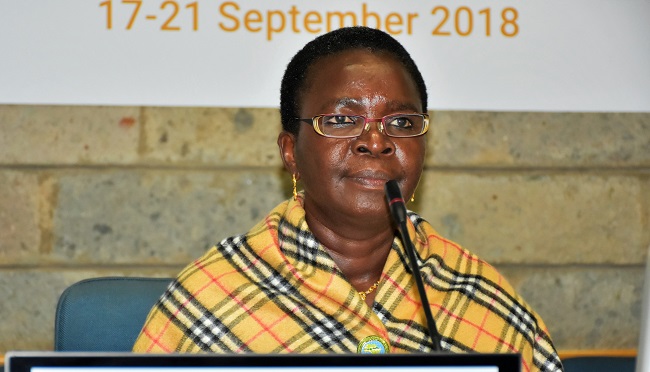 "This continent has the capacity and the knowledge to innovatively overcome our environmental challenges. We need to move faster from the 'business as usual' approach and devise ways and means to address issues such as rising energy costs, poverty, environmental degradation, pollution and social inequality or changes in legislation," Koudenoukpo told a cross-section of CSOs in Nairobi during a two-day consultations to prepare for the seventh special session of the African Ministerial Conference on the Environment (AMCEN) and the fourth session of the UN Environment Assembly.
The meeting, co-organised by UN Environment and Pan African Climate Justice Alliance (PACJA), brought together 120 participants from accredited organisations across Africa.
"African countries need, more than any time before, to invest in innovative solutions to unlock its economic and social potential and create inclusive wealth for the wellbeing of their populations," she emphasised, adding that innovation should happen at the policy, finance, market and partnership levels.
"Remember that people, especially youth, should be at the heart of driving this process. Our youth have so many innovative ideas and initiatives that can make a difference in transforming our societies," Koudenoukpo said.
The commitment and genuine involvement of all social groups are critical to the effective implementation of the policies and projects in the field of environment and sustainable development, Koudenoukpo stated.
By Arison TAMFU, Nairobi, Kenya (PAMACC News Agency)