Ahead of the official opening of the 27th Session of the Conference of the Parties (COP27) to the UN Framework Convention on Climate Change (UNFCCC) in Sharma El-Sheikh, Egypt, civil society organisations from Africa have issued demands they expect to be addressed at the global summit.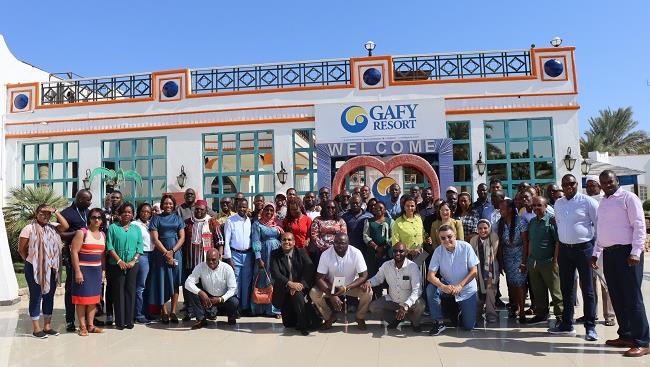 At a side event in Sharma El-Sheikh, the African CSOs coalescing under the Pan African Climate Justice Alliance (PACJA) said issues of financing adaptation, loss and damage, honour of climate finance pledges, participation and inclusion are pertinent for a successful COP27. In addition, they want efforts that will advance just transition, and technology transfer to receive prominence at COP27.
The position by the African CSOs is set to be handed over to the UNFCCC Secretariat and Parties from the West.
"We have outlined our expectations. It is up to the delegates to decide on the nature this COP should take. But for us as Africans, issues we have highlighted and placed before the UNFCCC Secretariat will mean success or failure of this Climate Summit holding in Egypt," said Dr Mithika Mwenda, the executive director of PACJA.
The chairperson of Africa group of negotiators, Mr. Ephraim Shitima of Zambia, said the AGN is well briefed from its interaction with the CSOs and other stakeholders about the African agenda at the COP.
"After several meetings in Zambia, Ethiopia and Egypt, Africans are of one voice; they need recognition of Africa as a continent with special needs and circumstances. They need financing of adaptation and loss and damage," said Shitima.
James Murombedzi, the head of the African Climate Policy Centre, said they hoped to see COP27 emerge different from previous COPs.
"COP27 should be a decarbonised COP for everyone and industrialisation for Africa," noted Murombedzi.
Prof Seth Osafo, the Legal Advisor to the Africa Group of Negotiators, noted that issues at stake in COP27 include the hoouring of climate finance pledges made in Copenhagen in 2009 by the Group of 20 most developed countries (G20).
Shitima said that, as a group, the Africa Group of Negotiators is ready to advance the African agenda, which also includes the continued demand by the continent for the G20 countries to deliver on the $100 billion a year pledge that has yet to be honoured.
"Only by the developed nations honoring climate financing will countries in Africa be able to implement the Nationally Determined Contributions plans which run into billions of dollars, which is beyond the capacities of most of our governments," he said.
"The global response to the now inevitable impacts of climate change must take centre stage at COP27," said Ms Madeleine Diouf Sarr, who represents some of the countries that are most vulnerable to climate change at the talks.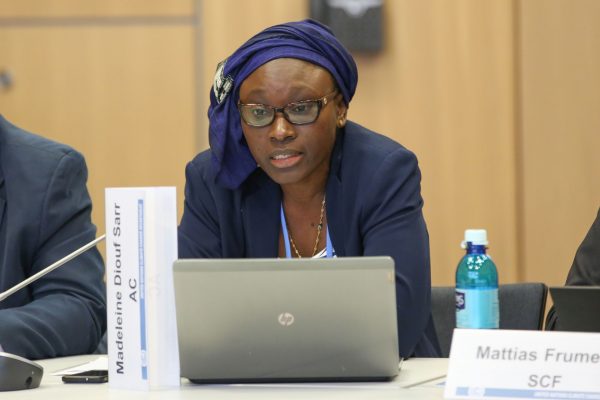 "The Paris Agreement gave hope to billions of people. In Sharm El-Sheikh, we cannot let those people down. We need to come out of Egypt with clear commitments that keep the 1.5-degree goal alive and for delivering the necessary funding to our countries to address the climate crisis," said Ms Diouf Sarr, Chair of the Least Developed Countries (LDC) Group.
On loss and damage, a key issue for these talks, she said: "The world's response to climate change has been too slow, and we're already seeing the consequences: droughts drying up livelihoods, floods washing away homes and hospitals. Lives are being lost. Climate change is causing irreversible loss and damage, and our people carry the greatest cost. At Sharm El-Sheikh we must secure funding arrangements to address loss and damage."
On mitigation and considering the most recent report on the current Nationally Determined Contributions (NDCs), Ms. Diouf Sarr highlighted: "Current levels of so-called ambition are simply not ambitious enough. Deep emissions reductions within this decade are urgently needed to limit warming to 1.5°C. World leaders may come to Sharm El-Sheikh with grand statements, but these must be matched with real commitments that will put us on track to achieving our Paris targets."
On adaptation, she said: "climate change is here, we have to adapt to it. At home, communities are working hard to adapt to the changing climate. Whether it's sandbags to stop flooding, switching to more drought-resistant crops, or putting houses on stilts – people are trying to adapt to the changes they're facing. But we can't keep up. There is a huge gap between what's needed and what's being done, and we need support to close that.
Last year, developed countries committed to double adaptation finance by 2025. At COP27 we need an indication of how this commitment will be delivered. COP27 must also provide assurance of specific funding for the implementation of the national adaptation plans that we have prepared."
At COP27 deliberations will continue the new quantified climate finance goal. Ms. Diouf Sarr said "Scaled-up climate finance is critical to realising the goals of the Paris Agreement. We expect the new climate finance goal to truly reflect the cost of addressing climate change and be based on the most recent scientific findings.
"For the least developed countries, in particular, climate finance needs to come as grants, not loans. We can't afford to be burdened with more debt – and we shouldn't have to be – while addressing the climate crisis that our people are not responsible for.
"The delay in the delivery of the $100 billion annual commitment has been disappointing. Climate finance must be scaled up to deliver on the decade old promise and cover the shortfall from the last couple of years."