As the sixth session of the Climate Change and Development for Africa (CCDA-VI) ended on Thursday, Justus Kabyemera, Coordinator, ClimDev Africa Special Fund at the African Development Bank (AfDB), has called on Africa to resolve the issue of gender and its inclusion in climate change and development.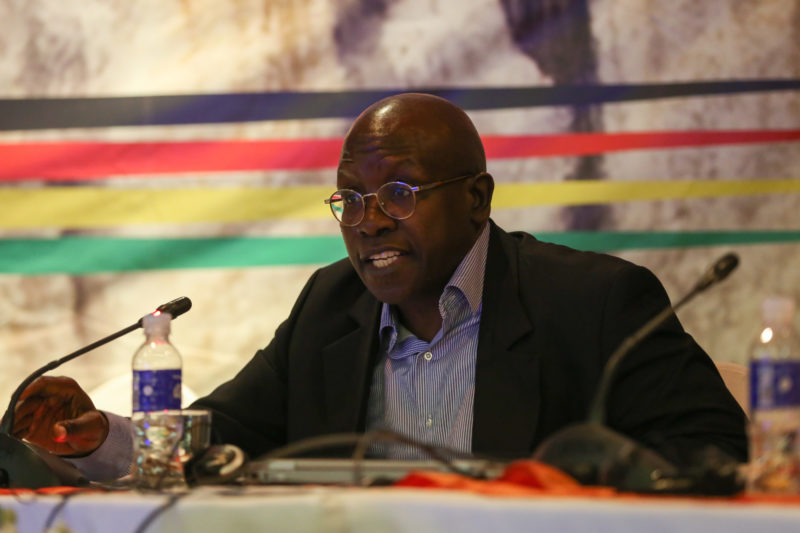 "Of course there are issues that remain to be sorted out, but as most of you highlighted during the discussions, we need to be more strategic and assertive in our decisions. Issues of gender and inclusivity for climate change and development are some of the gaps that we need to resolve sooner than later," he said.
He pointed out that, throughout the discussions, it became clear that there was need of a coordinated and programmatic approach to climate change initiatives across the continent.
"Working in silos or doing business as usual is no longer tenable especially as we grapple with the meager resources at our disposal," he told the conference, which was attended by different government representatives, members of parliament, and civil society operatives.
"We need to leverage and compliment the resources and build on the capacities of all players in the climate change arena. There is need to scale up the various initiatives, including climate services, loss and damage mechanism/models, early warning systems; but also, domesticated approaches as the countries brace to implement their NDC within the framework of the Paris Agreement," said Kabyemera.
He promised that AfDB, within the framework of ClimDev Africa and more so the Climate Change Action Plan for the period 2016-2020 and the Feed Africa Strategy, will enhance its financial and technical support to the cause of climate change across the continent.
"AfDB will continue to support the African Group of Negotiators to strengthen the African voice at international climate forums for affirmative action. We pledge to assist and facilitate countries in the implementation of their NDCs," he said.
The bank seeks to collaborate with other partners in the implementation of both the Adaptation for African Agriculture – Triple A and Africa Adaptation Initiative (AAI) which, he hopes, will be closely linked for the creation of synergies between them.
Kabyemera pointed out that the CCDA-VI had set the pace not only for COP22, but also for CCDA-VII, which is expected to be a trend setter for the implementation of the Paris Agreement on the continent.
"It is our hope that all African countries would have ratified their NDCs with well guided and articulate policy frameworks at the country level to guide the implementation process. This is one aspect that we all need to collaborate to accomplish. We look forward to collaborating with you all in the implementation of the Paris Agreement in a well-coordinated and programmatic manner," he said.
Courtesy: PAMACC News Agency