The African Civil Society Network on Water and Sanitation (ANEW) has identified water insecurity induced-diarrhea as one of the largest killers of children under five years of age in sub-Saharan Africa. The group's Chairperson, Mrs Doreen Wandera, said this on Tuesday at the ongoing Africa Water Week in Dar es Salaam, Tanzania.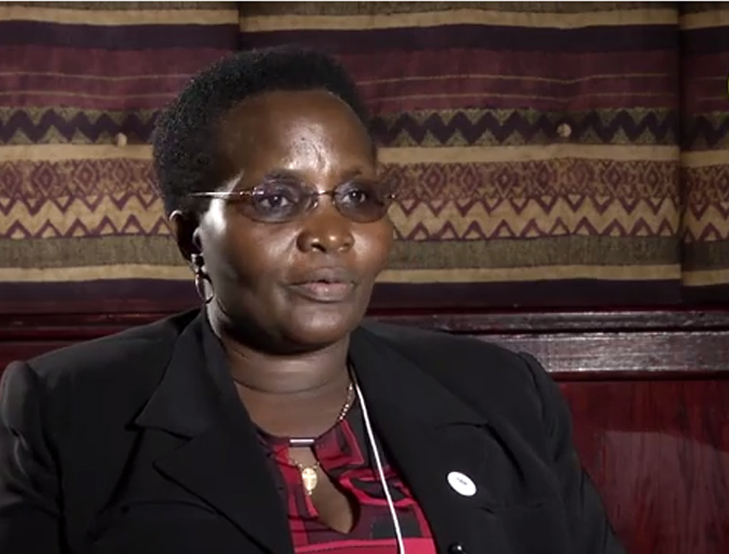 Wandera, quoting a 2016 WaterAid Water, Sanitation and Hygiene (WASH) Watch, said deliberate efforts should be made by all African Governments to prioritise access to water and sanitation. She said that it was saddening to note that 650 million people around the world lived without access to water. According to her, the region has 15 years to achieve the Sustainable Development Goal (SDG) six, which envisions universal, sustainable, affordable and equitable access to safe drinking water, adequate sanitation and hygiene.
"We call on African governments and ministries to prioritise WASH as fundamental in the implementation and achievement of the SDGs. As a civil society group, we understand that for the development of Africa, particularly regarding the health and dignity of our people requires demanding action from our governments. It is Only by prioritising and achieving the global SDG 6 on water and sanitation that will make us to see the change we want."
Wandera also called for increased domestic resource mobilisation to achieve sustainable service delivery, to ensure that no one was left behind. The chairperson urged all countries to progressively reduce inequalities arising from accessing water.
The African Civil Society Network on Water and Sanitation is a coalition of CSOs working to scale up access to water and sanitation in the region. It works through advocacy and coordination to influence governments' decisions, to keep to the promises of meeting the Africa Water Vision 2025 and the AU's Agenda 2063 of managing water resources effectively.
In a related development, ANEW called for an ambitious roadmap to achieving sustainable development goals on water and sanitation as necessary for national development plans of African countries.
Presenting a statement to African Governments through the African Ministers' Council on Water(AMCOW), Wandera highlighted the urgent need to prioritise water sanitation and hygiene if nations are to achieve Africa vision 2063 of optimising resources for all Africans, leaving no one behind.
"We call upon governments to ensure that the commitments of the Ngor declaration are aligned to the national level goal 6 implementation plans," said Wandera. She further challenged governments to ensure a stronger role of civil society at various levels for coordination, communication and improved accountability.
Representing WaterAid CEO Barbara Frost, Head of Region Lydia Zigomo, challenged governments and stakeholders to utilise the 6th Africa Water Week to agree on a roadmap that will ensure transformational change. "It cannot be business as usual; we need to increase the pace at all levels in order to reach everyone everywhere in Africa by 2030," remarked Zigomo.
The 6th Africa Water Week, organised by African Ministers' Council on Water (AMCOW) in collaboration with the African Union Commission (AUC) and other development partners from across the world, aspires to lay the building blocks for Africa to achieve the SDG 6, as well as other inter-linking SDGs connected with water resources management.